Prince's Private Funeral Service After His Body Was Secretly Cremated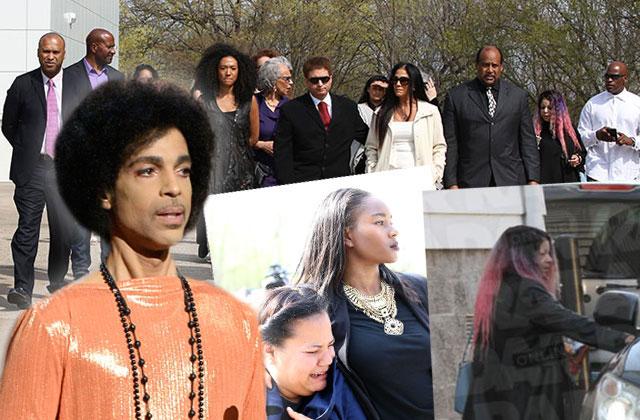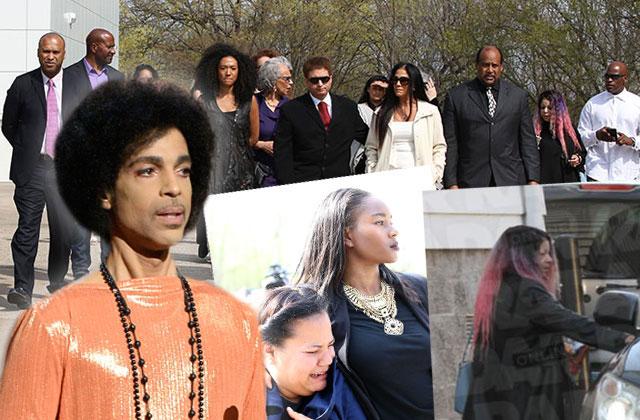 Prince's family and friends gathered for a private funeral for the 'Purple Rain' singer at Paisley Park. The ceremony was held just hours after his body was secretly cremated. Click through the gallery to see the mourners gathered to say goodbye to the legend.
Article continues below advertisement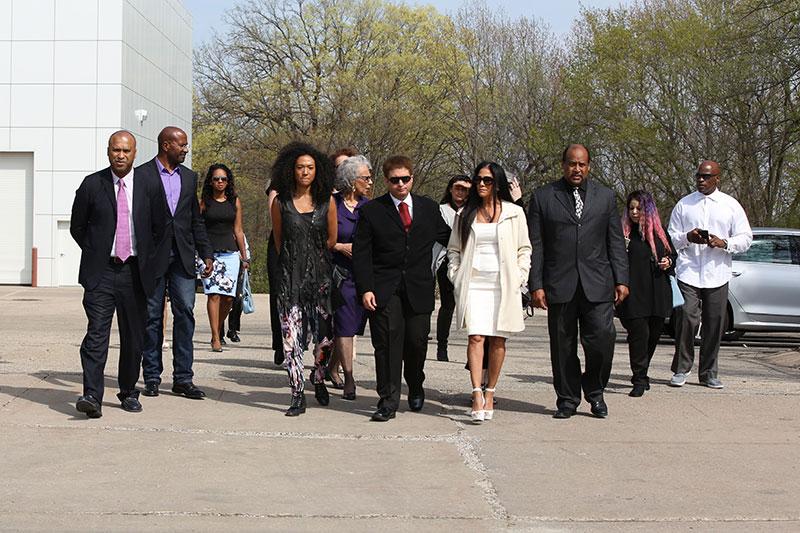 Family and friends gathered at Prince's Paisley Park compound for a private funeral for the late singer on April 23, 2016. He was 57 at the time of his death and was found at 9:43am on April 21 in the elevator of the studio at Paisley Park.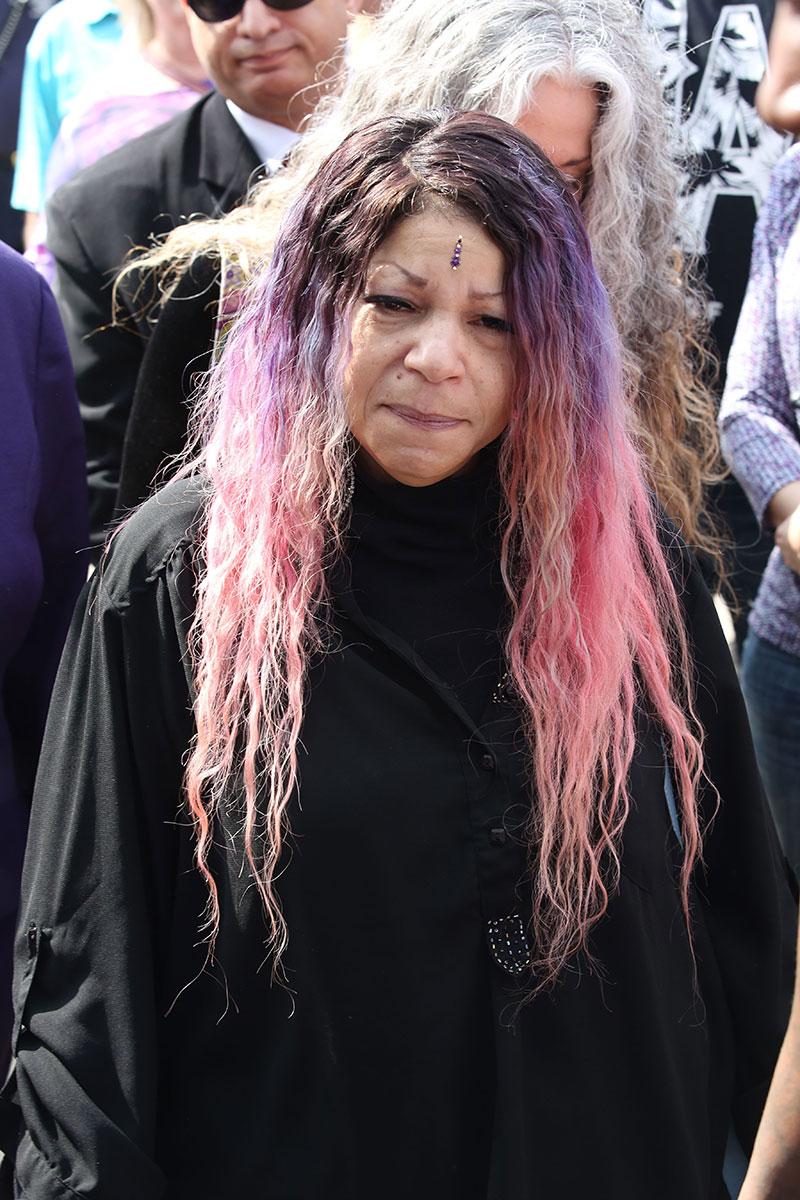 Prince Roger Nelson's sister, Tyka Nelson, had purple and pink in her hair as a tribute to her brother. ""She's holding up as best as she can... It's really hard for her," her husband Maurice Phillips exclusively told RadarOnline.com.
Article continues below advertisement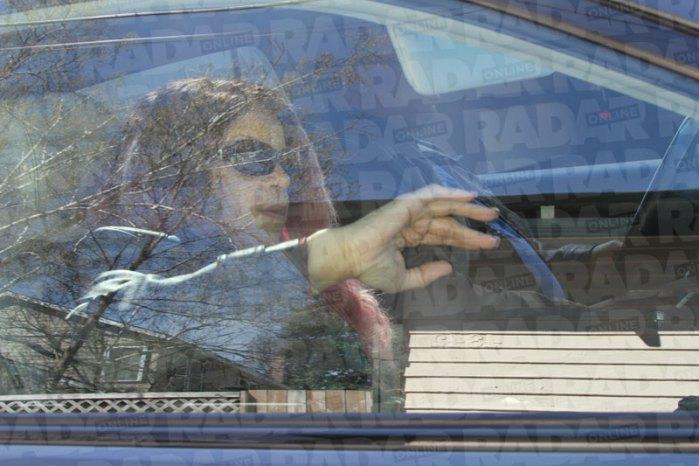 Tkya was by her brother's side as she made the heartbreaking decision to have him secretly cremated on Friday, April 22, 2016 at the First Memorial Western Chapel RadarOnline.com exclusively reported. She was devastated "saying her final goodbye" to her brother Phillips revealed.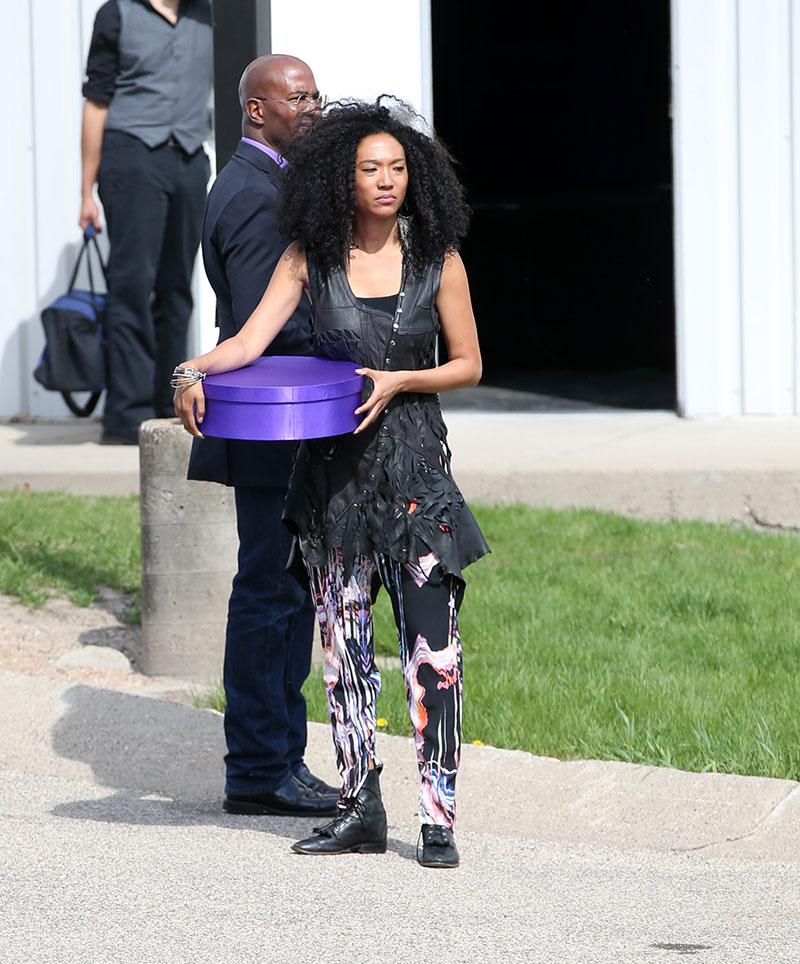 The family handed out large purple boxes filled with Prince memorabilia to the fans gathered outside the Minnesota compound.
Article continues below advertisement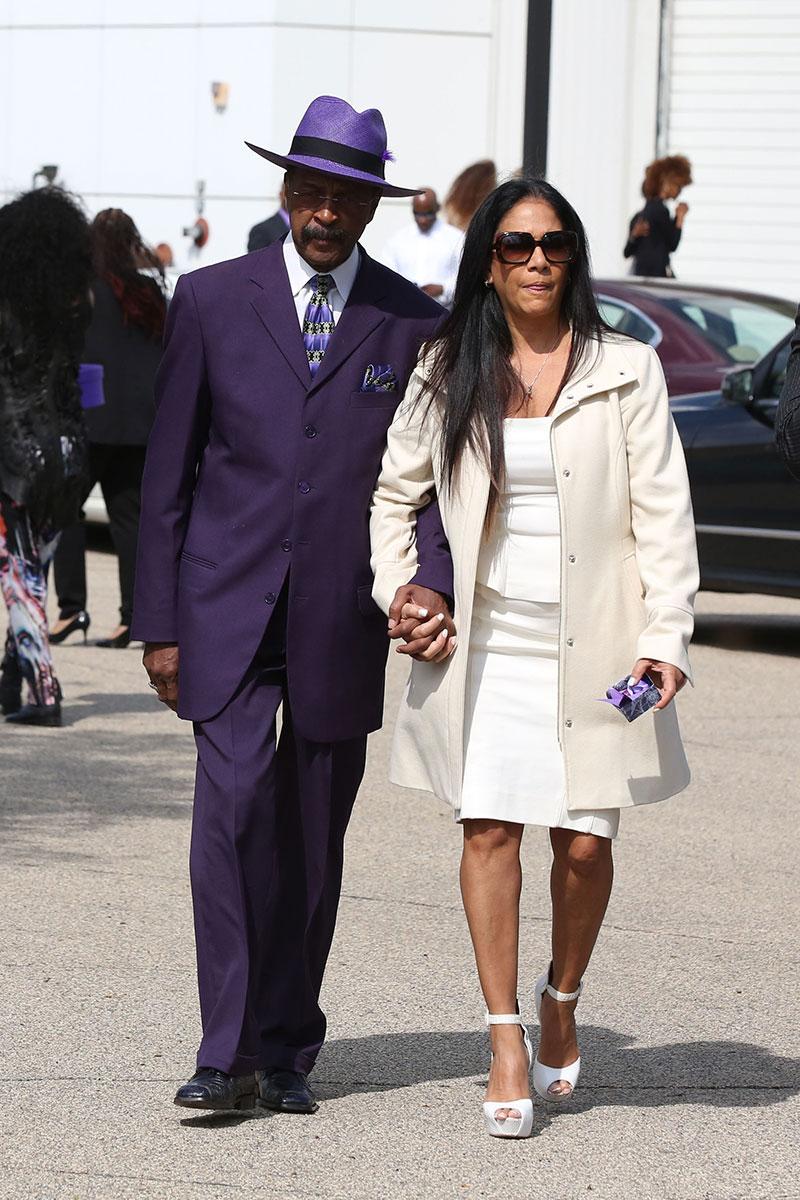 Prince's friend Shelia E attended the memorial wearing all white and holding hands with Larry Graham who wore a purple suit as a tribute to the Purple Rain singer.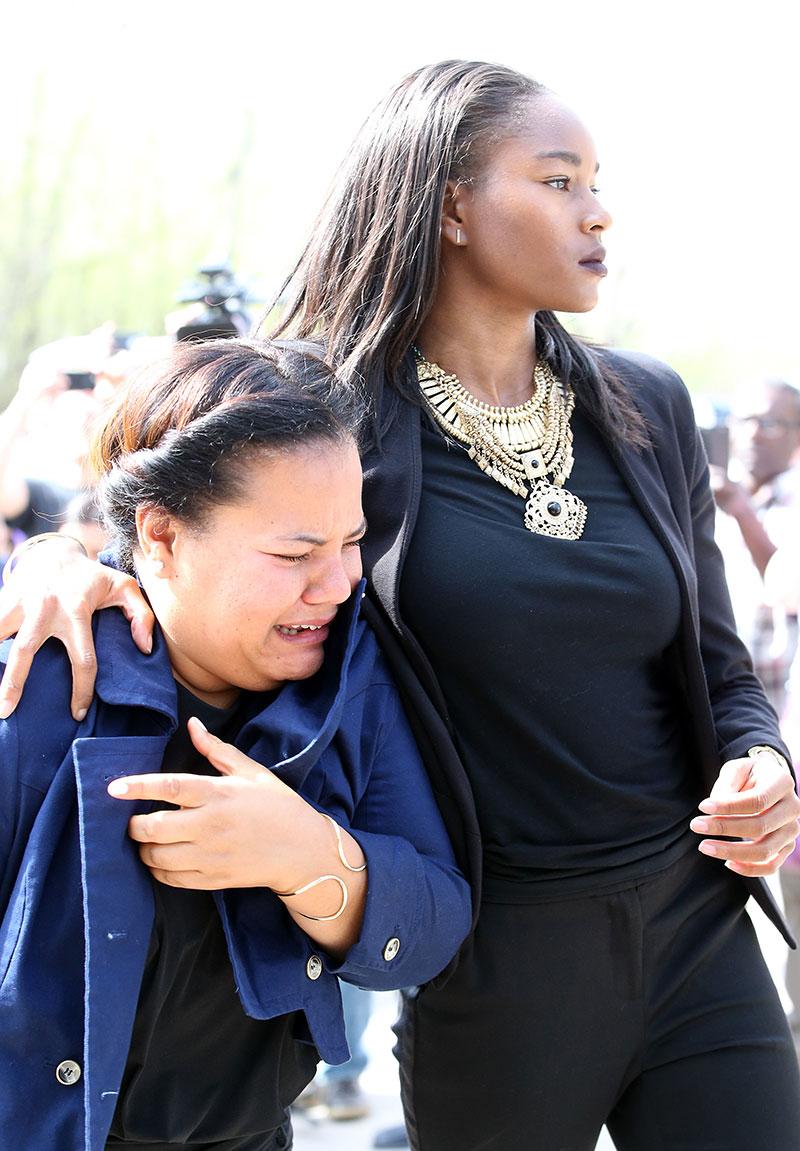 Article continues below advertisement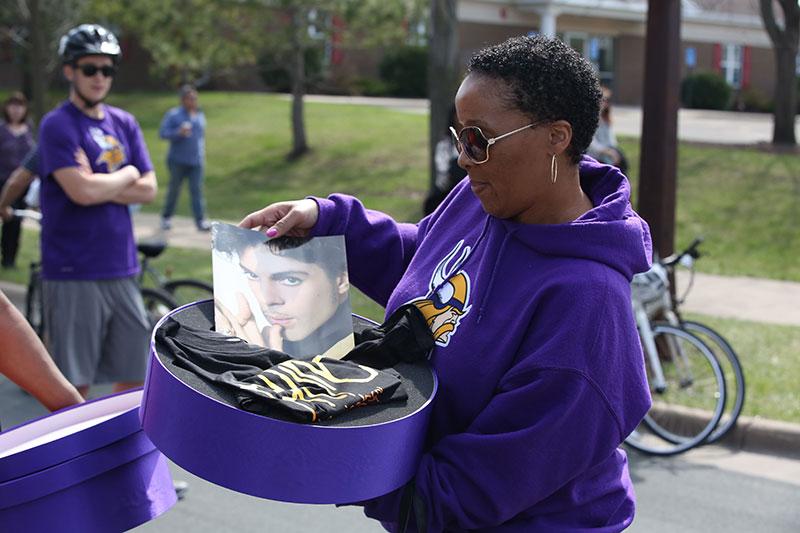 The memorabilia box contained a tribute book about Prince and a t-shirt for the fans.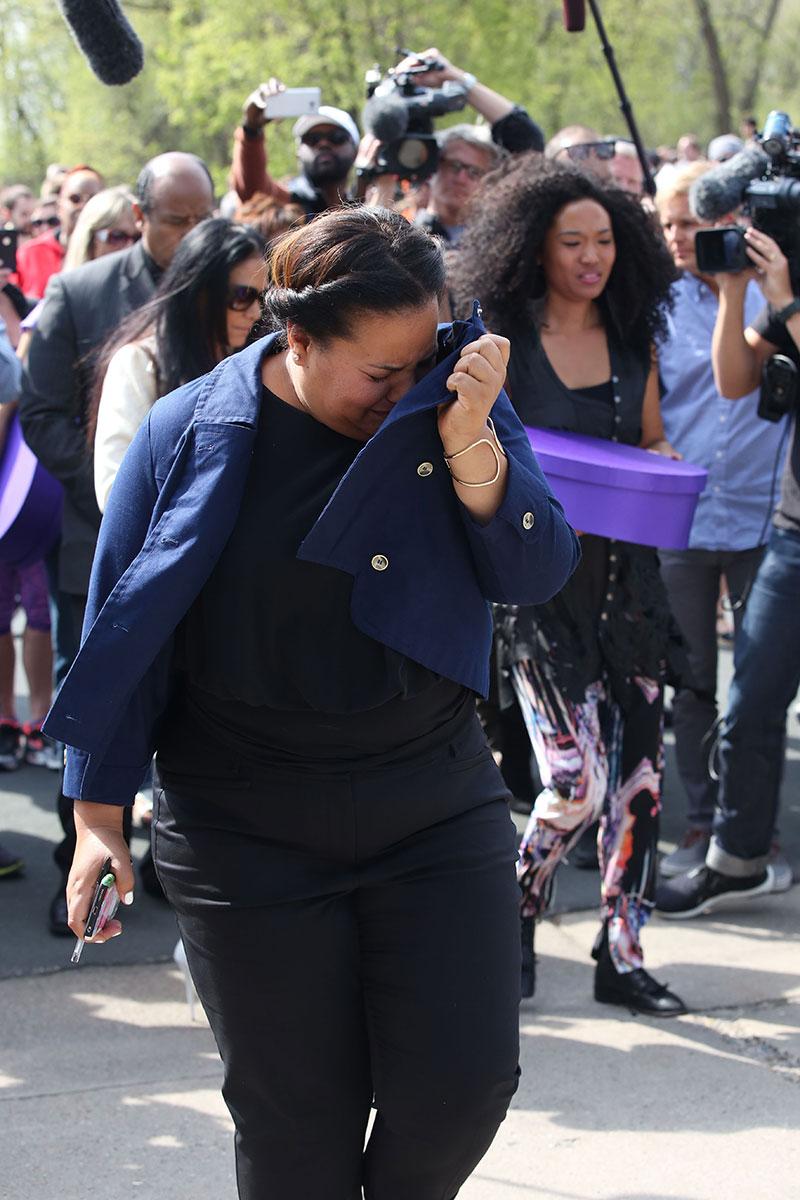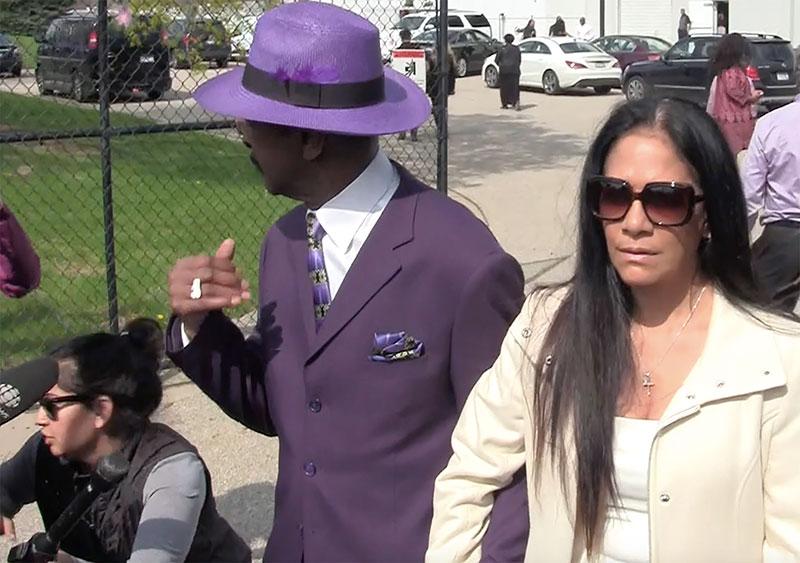 "Thirty-eight years of him and I being together, there's just so many memories good and bad," Shelia E said about Prince.