Exclusive
Jamie Otis Reveals Husband Doug Hehner's Addiction To Prescription Pills In Tell All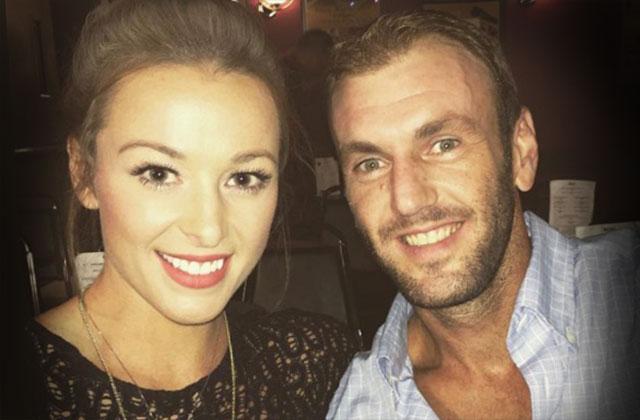 Jamie Otis isn't the only one in her marriage with a dark past. In her book, Wifey 101, the Married At First Sight star exposes her husband Doug Hehner's secret addiction to prescription pain medication.
When her husband refused to take a Vicodin following an accident, Otis learned he had a "serious dependency" on pain medication following two shoulder surgeries.
The former third basemen was scouted by several Major League Baseball teams while playing in college and was eligible to turn pro in his junior year. But two shoulder surgeries ended his major league career.
Article continues below advertisement
"Lost and aimless, he sank into a depression and became addicted to the pain pills prescribed after his injury," Otis wrote. "For two years, he was an incoherent zombie, suffering alone in the darkest period of his life. He lost weight and alienated his friends. He borrowed money from his parents to feed his habit. The pills took over his life and destroyed it."
Hehner then took over to explain his ordeal with his dependency on Vicodin.
"After my second surgery, it was a slippery slope," he penned. "I got to the point where I started taking four, five, six at a time, and I felt like I needed them to sleep."
Hehner eventually began taking six to seven 30 mg Roxicets a day.
"It got to the point where my day was consumed with finding pills," he wrote. "I would drive all over New Jersey, it didn't matter where or how long the drive was. I couldn't function normally without them. I would cancel plans, I would avoid my family, I was a miserable person, until I found pills."
Article continues below advertisement
Hehner hit rock bottom when he began stealing pills from his own grandfather to feed his habit.
"It got to the point for me that I was not taking pills to get high anymore, I was taking pills to stop the withdrawals," he continued.
Hehner revealed his friends notified his family of his severe addiction. After quitting cold turkey, he eventually relapsed and began going to local meetings two or three days a week.
"You can go to all of the meetings in the world, and educate yourself, and get a sponsor, but you will never quit unless you want to quit," he explained. "It has to be your decision."
Otis revealed her husband has been sober for nearly a decade now. Although drugs were a deal breaker for her because of her mother's substance abuse issues, she chose to let it go and believe that her husband had truly overcome his addiction.
"He trusted me with his deepest, darkest secret and I'd never felt closer to him," Otis explained. "We were going to fight our demons together."