'Married At First Sight's Jamie Otis Reveals Baby Bombshell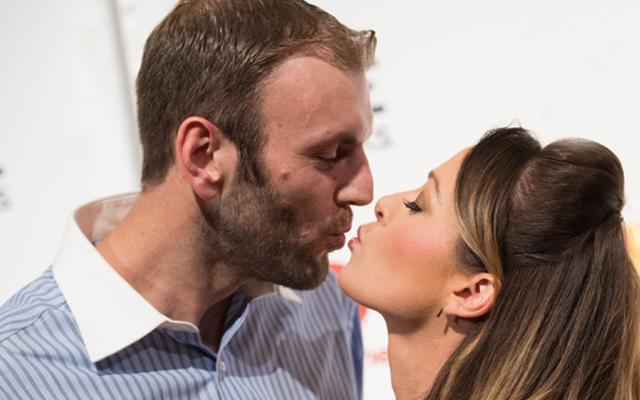 Jamie Otis and Doug Hehner's first year of marriage was plagued with marital issues after meeting at the altar on Married at First Sight. After overcoming their struggles just in time for their two-year wedding anniversary, Otis exclusively revealed to RadarOnline.com if she's ready to welcome a child with her husband.
"We have finished his pre-baby bucket list," Otis said of all the things her husband wants to do before welcoming a child. "I can't wait to be a mom!"
Article continues below advertisement
But a baby isn't on the way at the moment. Although their marriage is "so much stronger now," the Married at First Sight: The First Year star wants to hold off on expanding their family until her husband is completely ready.
"We're not trying for a baby right now," the reality star said. "I don't want to push my husband. I want my husband to be just as equally excited as I am when we find out the news. I was an accident baby and it didn't feel good knowing that growing up."
The Jamie Otis Jewelry designer also hopes to have a "house" and a "nursery" before the first MAFS baby makes his or her debut.
"We have a couple of more things before we really go for it," said Otis.
The author also has her hands full at moment with her other "baby," her first book, Wifey 101: Everything I Got Wrong After Finding Mr. Right. The "inspirational memoir" delves into Otis' tumultuous past and explains why she signed up for the extreme dating show.
Article continues below advertisement
"There are deep dark secrets I've kept hidden from the public because I felt very ashamed and insecure about them," she said. "You can't live in shame and fear and hide your whole life. Someone has to say they've done this so other people who have also had these same problems can turn to you for support."
Otis explained how although she loves her mother, she created "a world of problems for her children."
"That all really played a role in me dating and eventually finding my husband the way I did," Otis said. "My past shaped me into who I am."
Married at First Sight: The First Year airs Tuesdays at 9/8c on FYI.