Presidential Election 2016
Shocking Report! Hillary Clinton Ignored Benghazi Threats Before Deadly Attack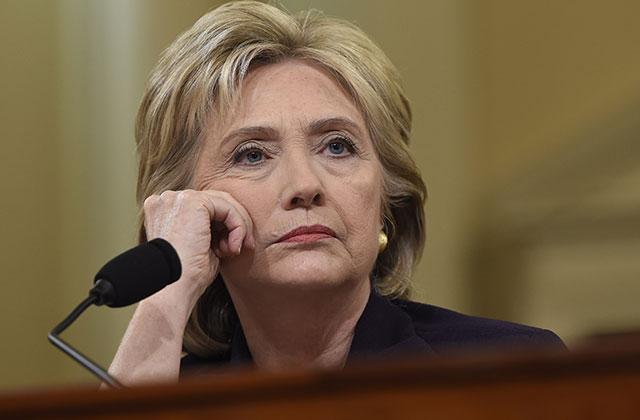 Article continues below advertisement
The Benghazi attack was originally thought to be an attack from a mob of angry people who were enraged by a video mocking Islam, but it was later classified as a terrorist attack, something Republicans accuse the White House of covering up.
Two Republicans on the House Benghazi Committee slammed Clinton and the Obama administration for "a tragic failure of leadership" before the deaths at the U.S. outpost in Libya in 2012.
Article continues below advertisement
Reps. Mike Pompeo and Jim Jordan claim the administration covered up the attack in an effort to shield Obama's re-election campaign from damage. They claimed the administration disregarded a crucial calling in government: to tell the truth.
Jordan appeared on CNN's New Day and told host Chris Cuomo "…Mr. Pompeo and I thought it was important to ask the questions. Why were we still in Benghazi when almost every other country had left? Why did we stay in Benghazi when the security situation was so terrible, so dangerous? And why did the administration mislead us?"
The report reveals that there was insufficient security in Benghazi at the time of the attack. CNN reported that "throughout late 2011 and through 2012, security became perilous in Benghazi and there were at least two attacks on the compound and on diplomats and other international facilities" and that after the attacks more requests were made regarding security, but "no additional resources were provided by Washington D.C. to fortify the compound after the first two attacks. No additional personnel were sent to secure the facility, despite repeated requests for security experts on the ground."