Stacey Dash Slams, 'Hillary Is A Criminal!'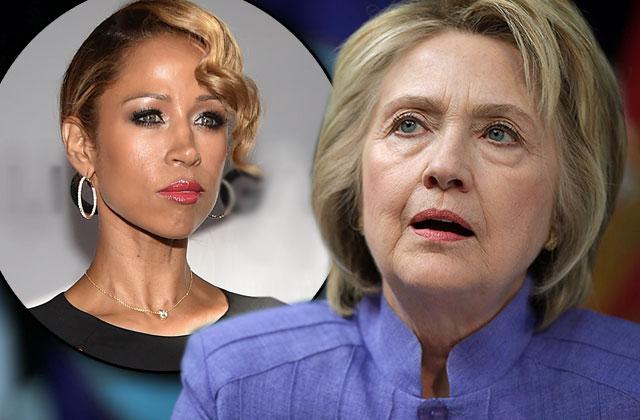 Hillary Clinton is "a very calculated criminal" who deserves to be in jail! That's the latest explosive claim from actress turned over-the-top political commentator Stacey Dash.
The Clueless actress appeared on the Fox News show Outnumbered this week, and was asked about Clinton's ongoing email server investigation.
"She's a very calculated criminal and how could you want a criminal to run your country? There are so many smoking guns," Dash said. "Why have they not indicted her? … Because the president doesn't want them to indict her, that's why."
Article continues below advertisement
Dash also called out "nefarious" Clinton donors, claiming they were the people Clinton sought to hide by using a private email server.
Clinton has long been under fire for mismanaging her private email server and has been called a criminal by presumptive GOP presidential nominee Donald Trump, as well. Trump even demanded that Clinton face prison time for her part in the scandal.
"Hillary Clinton has to go to jail … If anybody else did this, they'd be in jail two years already!" Trump said.