'She's Guilty As Hell!' Donald TEARS APART Hillary Clinton Over Email Scandal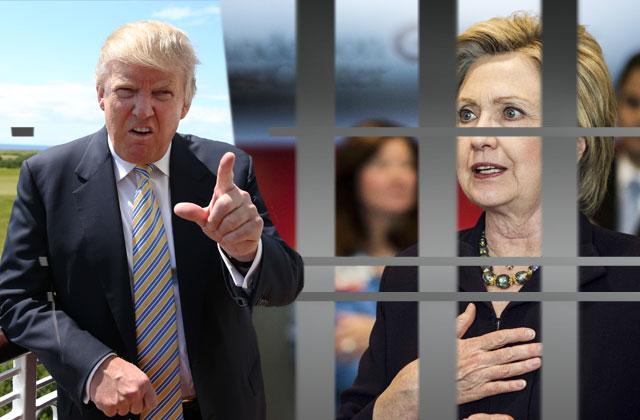 Never one to hold back his feelings about his rivals, Donald Trump has unleashed what might be his biggest slam yet against Hillary Clinton!
Calling Clinton "pathetic" and "sad to watch" at a speech in California on Thursday, the presumptive GOP nominee slammed Clinton for her ongoing email scandal.
"I will say this," Trump said. "Hillary Clinton has to go to jail … If anybody else did this, they'd be in jail two years already!"
Article continues below advertisement
But Trump said if the FBI doesn't get the job done now, he will. The billionaire said if Clinton is not indicted for mismanaging her private email server, he would would have his own attorney general investigate, as president.
"Five years' statute of limitations, if I win," Trump said. "Everything is going to be fair, but I'm sure the attorney general will take a very good look at it."
He also called Clinton boring, saying it was "hard to stay awake" during her speeches and joked that he could sell the audio "for people who can't sleep."