'I Don't Think She Has A Soul!' Benghazi Survivor Slams Hillary Clinton On Video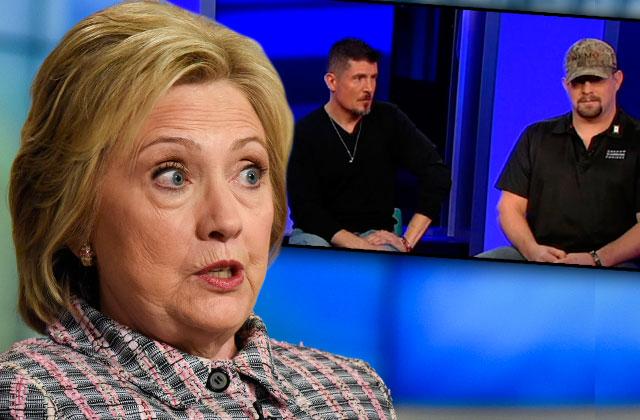 The Benghazi attack was four years ago this fall, but as Hillary Clinton's presidential campaign ramps up, a man who survived the incident isn't about to let her forget it!
Kris "Tanto" Paronto was an Army Ranger who was part of the team that tried to defend an American diplomatic compound against Islamic militants during the Benghazi attack in 2012.
During an interview, at a recent fundraiser, Paronto unloaded about Clinton and her involvement. "I don't think she has a soul," Paronto said. "I hope it haunts her. I don't think it will."
Article continues below advertisement
Paronto said he feels that Clinton has deceived victims' families as to what incited the attack. One of those claims of deception include the democratic nominee allegedly telling victims' families that an online video mocking Islam was the cause. Clinton denies ever saying this.
"She lied to the family members, period," Paronto said. "People are believing her over the family members of teammates that I lost."