Exclusive
Betrayed At Death's Door! Glen Campbell's Kids Sue For A Cut Of His Cash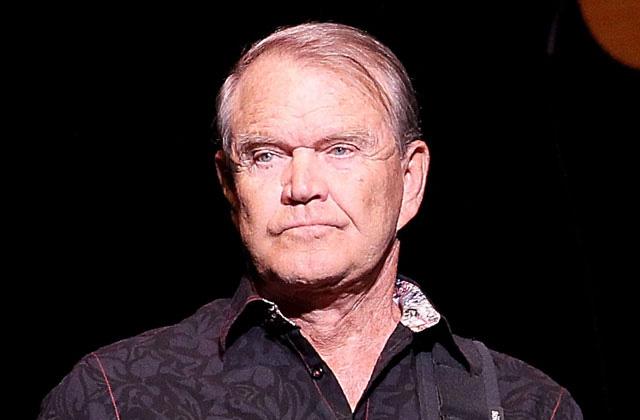 Country star Glen Campbell's final days alive are being overshadowed by a nasty family feud, RadarOnline.com has learned.
According to a bombshell new lawsuit obtained by Radar, the Alzheimers-stricken singer's children are claiming they're being cut out of the country star's fortune!
Court documents show that two of the crooner's eight children — Kelli Campbell and Wesley Kane Campbell — filed suit against their father's business manager, Stanley B. Schneider, and the trustee of the Campbell Trust, Lawrence J. Turner, alleging they are owed at least $25,000 from his estate.
Article continues below advertisement
The 80-year-old "Rhinestone Cowboy" singer, who has been suffering from late stages of Alzheimer's disease since 2014, was married to Kelli and Wesley's mother Billie Jean Campbell, for 16 years until 1975, when she was awarded half of all the community assets — including musical compositions and recordings. When she died in 1993, their three kids received one-third of her trust from the estate, according to the court paperwork filed June 8 in Los Angeles.
But now, the two adult children are suing his manager and trustee because they say they have not received money in a "significant period of time"– and claim the money is being "withheld." Despite their demands, the defendants have not given any evidence or reasons why with attorneys have been refused access to accounting records.
So the children are claiming fraud and negligence, and demanding a full accounting of the trust income, substantial property investments, and interest in the Arizona Diamondbacks baseball team.
Article continues below advertisement
As part of the lawsuit, they also want the trustees removed from their posts, with Kelli and Wesley contending the manager and trustee "conspired to deprive" them of property and legal rights, adding that their "despicable conduct subjected them and the other beneficiaries to cruel and unjust hardship." They allege the defendants acted with "malice, fraud, and oppression."
Meanwhile, yet another feud is raging on another branch of the family tree!
Glen and Billie Jean, his second wife, also have another son together, Travis, 50. Along with his sister, Debby Campbell Cloyd, he has been embroiled in a long court battle with their stepmother, Kim, alleging she's keeping the 80-year-old "secluded from the rest of the family" and prohibiting the family "from participating in his care and/or treatment."
According to their petition filed in 2015, they asked the court to appoint conservators and a guardian to manage their father's medical and financial interests.