Presidential Election 2016
REVEALED! Hillary Clinton's Secret Bank-Robbing, Coke-Snorting Stepsister Exposed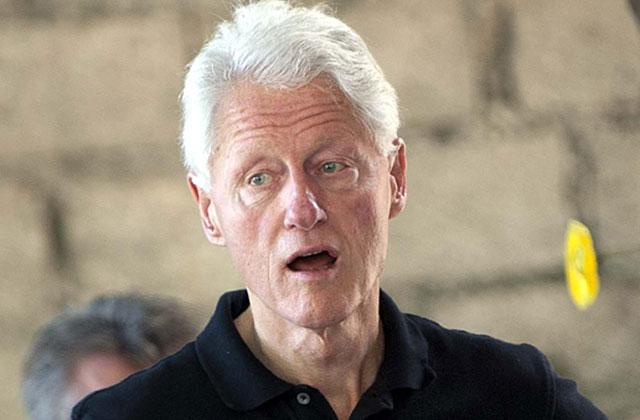 Article continues below advertisement
Dianne Welch served more than six years in a maximum-security state prison in Texas and had a shady past also that involved threatening her lawyer and attempting to have a cop murdered, according to legal documents.
Welch claimed that only a few days before Bill was first elected president, two Democratic henchmen tried to scare her out of talking to the press.
"Two of Bill Clinton's Democratic henchmen — both Houston attorneys — warned me to keep my mouth shut about who I really am," Welch previously told The National ENQUIRER. "The lawyers seemed terrified that the press would track me down at such a crucial time."
But Welch insisted she always wanted him to win the election.
At the time of Bill's bid for the presidency Welch lived in a tiny $400-a-month apartment in Houston, Tex.
Her divorced father, Jeff Dwire was a convicted con artist and married Bill's widowed mother Virginia in 1968 when Welch and Bill were both 22 years old.
"I saw Bill when he came home from college," Welch said. "Bill was very polite and very serious. He never came out to dinner with the rest of the family – he stayed home studying and reading books. As a brother, he was a bit of a bore!"
Article continues below advertisement
When her father died of diabetes complications in 1974, Bill gave the eulogy at his funeral. But Welch said she hadn't spoken to her stepbrother for over a decade. He only came back into her life when he ran for president in 1992 and Democratic operatives went to incredible lengths to keep her out of the public spotlight.
Welch's criminal record began in 1985 when her 17-year marriage to Texas oil company owner Buford Welch fell apart. "I was very unhappy in my marriage, and I was having an affair with John Rodriguez, a much younger man than me," she said. "My husband's business also was doing badly and he kept me very short of money. He wouldn't give me any money for clothes."
She tried to commit suicide by swallowing 30 Valium pills at home. "But then I got scared and phoned my husband, and they rushed me to a hospital," she said.
"Then on March 15, 1985, I went to a pawnshop and bought a .38 pistol. And along with a 16-year-old kid I knew, I drove to the Gold Coast Savings and Loan Office in Sugar Land, Tex., across the street from a sugar company where I'd once worked."
Article continues below advertisement
Welch said how she "walked up to the counter, pointed the revolver at a teller and said, "'This is a holdup.' I told her to sit down in a chair, then the kid with me went behind the counter and took money out of the cash drawer." The teller, Jessie McClure, later told police that Welch had said to her: "Get this cash register opened or you get a bullet in the head." But Welch insisted her gun wasn't loaded.
She was arrested a week later and pleaded guilty to the bank holdup and to the robbery of a Houston donut shop that same night. Welch was sentenced to 10 years on each count, but was placed on probation.
After that, her life deteriorated. She admitted to using cocaine and marijuana and selling drugs in Houston bars. In April 1986, her life hit rock bottom when Welch, her 16-year-old son, and four other people were arrested while making a drug deal in a shopping center parking lot. Welch was caught with about 50 pounds of marijuana and had her probation revoked. She was sentenced to 45 years in prison for the bank and donut shop robberies as well as drug dealing.
Article continues below advertisement
In August 1986, lawyer Matt Leeper Jr. quit as Welch's attorney - telling a court that Welch "by way of telephone conversations, threatened defense counsel with bodily harm."
While she was still in jail, Welch also was accused of trying to put out a murder contract on the cop who nabbed her on the marijuana possession charge. A jail informant had told police about the murder contract. But he stopped cooperating after Welch told him "she would have her Colombian boyfriend kill him," said Rosenberg, Tex., Police Officer R.C. Welch was sent to the tough Mountain View Maximum Security Prison in Gatesville, Tex., to serve her 45-year term. In 1987, Dianne appealed her long term. The appeal was thrown out. She filed a second appeal, claiming she hadn't been properly informed that violating probation would cost her more than her original 10-year prison sentence. Last year an Appeals Court ruled in her favor - and she was released after serving 6 years and 40 days. "When the judge told me I could go free, I cried," Welch said.