Exclusive
'Drunk' & Disorderly! Roger Clinton Was 'Stumbling' & Belligerent In L.A. Before DUI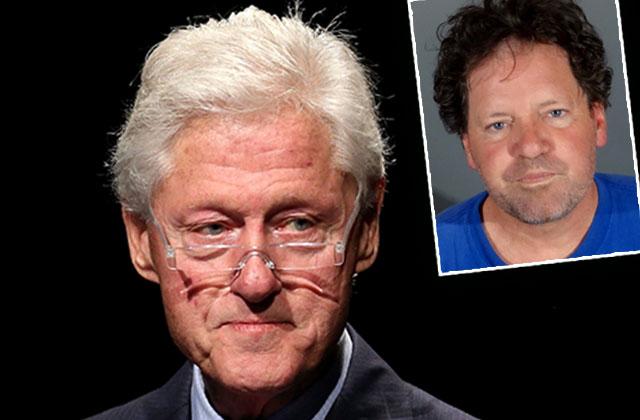 Article continues below advertisement
According to Manuel, Roger was accompanied by another man and a "bleached blonde" woman. The male friend "was helping Roger's girl stand up," Manuel claimed. "That's how wasted they were!"
Standing in front of Hama Sushi restaurant, "They were arguing outside of the restaurant area," Manuel said. "She just screamed at Roger, one of those drunk things, like, 'Roger, I'm gonna get sushi!' and he's like, 'Goddamnit!' and they started arguing again."
"They were arguing for about five to ten minutes," Manuel said, and attracted the attention of bystanders.
"I follow politics, and as we approached him, I thought he looked familiar," he said. "I was like, 'Oh yeah, that's Roger Clinton!'"
Wearing a blue Clippers shirt, "He for sure was drunk," Manuel said. "He was stumbling little bit and I thought he was gonna fall."
As RadarOnline.com reported, Roger was arrested just a few hours later on suspicion of DUI after a "concerned citizen" witnessed him driving "in an erratic manner" on the Pacific Coast Highway, cops said.
He was released on $15,000 bail Monday and has a court date in September.
Story developing.