Exclusive
What Will Todd Think? Kyle Chrisley's Baby Mama Arrested For Medicaid Fraud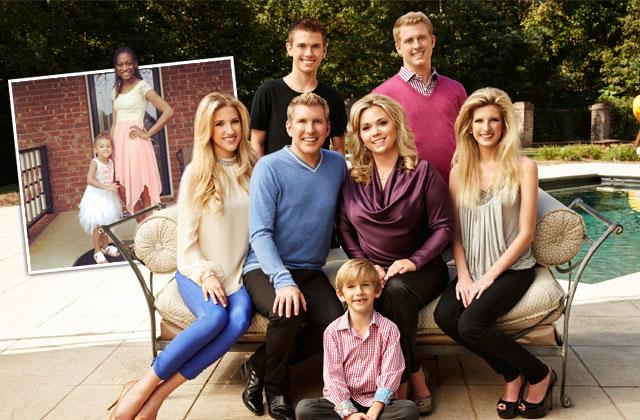 Angela Johnson apparently doesn't know best! An arrest warrant exclusively obtained by RadarOnline.com reveals Kyle Chrisley's baby mama was charged with Medicaid fraud on April 27.
Johnson was arrested in Anderson County for "false statement on application for Medicaid assistance."
"Between September 2013 and present the defendant, Angela Victoria Johnson, did knowingly and willfully make, or caused to be make, a false statement or representation of material fact on an application for assistance, goods, or services under the state's Medicaid program," the arrest warrant read.
Article continues below advertisement
Although Chrisley Knows Best's Todd and Julie Chrisley currently have full-custody of Johnson's daughter Chloe, she "listed her daughter as being in the household when in fact the daughter lives in Georgia with the grandparents per two Georgia court orders granting them custody."
According to Hayley Thrift, Communications Director of the Attorney General's Office in South Carolina, the charges against Johnson "have not been dropped."
Todd has been in an ongoing battle with his son, who has struggled with substance abuse issues in the past and does not have custody of his 3-year-old, to keep the tot on the USA show.
"I want to give Chloe the type of life that this beautiful little girl of mine deserves," Todd told RadarOnline.com in March in response to his battle with Kyle. "She now goes to an amazing school because she is such a gifted child. She goes to ballet classes and she loves her swim classes. I'm sure that any grandparent can relate to this. I just want what is best for my granddaughter."
First details were reported by The Real Mr. Housewife.
Are you surprised by the arrest? Tell us in the comments!