Exclusive
Countdown To Murder: 'National Enquirer Investigates' Unveils The Real Story Behind Marilyn Monroe's Final Hours Exposed!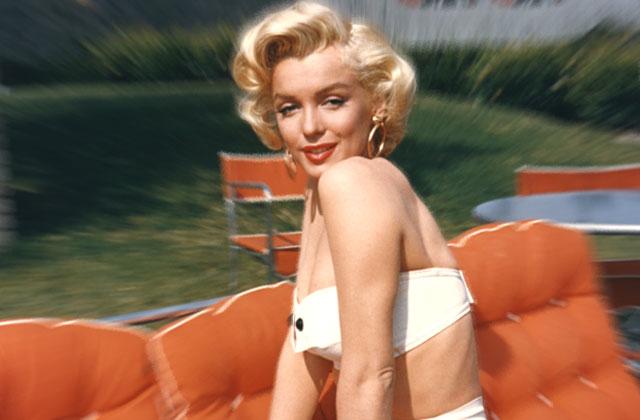 Marilyn Monroe knew better than to kiss and tell — and when she threatened to break Hollywood's golden rule, the buxom blonde got very dead, very fast! Monroe was murdered for knowing too much about too many bad and powerful men, and the new REELZ Channel series National Enquirer Investigates is taking a closer look at the dark side of the scandal.
Any one of them had the means and the motive to silence the troubled beauty. But Bobby Kennedy got to her first — and the star's confidential government files reveal the FBI knew it.
Article continues below advertisement
Monroe's neighbor Betty Pollard said her mother was playing bridge with friends when they saw Kennedy going into Monroe's house around 5 p.m.
When Kennedy couldn't calm her down, he left. But FBI informants insist he returned several hours later and demanded the diary again. When Monroe refused, Kennedy grabbed her and she fought back, which would explain the mysterious bruises the coroner found on her lifeless body. She either passed out or was knocked out. Kennedy and his cohorts turned her bungalow upside down looking for the diary. They came up empty.
Article continues below advertisement
Knowing her history of suicide attempts, Kennedy and his bodyguards, a couple rogue L.A. cops, figured they'd silence her permanently with a barbiturate-laced enema. When she didn't die, Kennedy called Lawford to clean up the mess.
The actor hired a helicopter to take Kennedy back to San Francisco. But before RFK left town, he convinced her psychiatrist, Dr. Ralph Greenson, he'd be exposed, too, when Monroe held her press conference.
According to Kennedy, Monroe intended to detail her sexual relationship with her doctor – a clear violation of medical ethics – that would end his career and his marriage. Kennedy urged Greenson to make sure she died. And he did.
Next, all the witnesses had to get their stories straight for the police.
Housekeeper Eunice Murray was directed to tell cops she saw Monroe face down on the bed, but the door to her room was locked. She called Dr. Greenson who would tell cops he rushed to the scene. Greenson would report he had to break a window to get into Marilyn's room. His story: His patient was already dead when he found her. With the scene set to look like a suicide – including empty pill bottles on her nightstand – all the loose ends were tied up except for one. Where was the red diary?
Article continues below advertisement
Lawford told a private eye to search the house again and "remove anything that would incriminate the President," according to Matthew Smith, author of Marilyn's Last Words. The diary was eventually found tucked under Marilyn's mattress. The red book was given to a driver from the L.A. coroner's office and taken to the morgue along with the tragic blonde's body.
Although Monroe's death at the age of 36 is officially listed as "probable suicide" from "acute barbiturate poisoning," the FBI file on the subject – codenamed "enclosure 61-9454-28" – links Kennedy to the crime scene and suggests Greenson acted suspiciously.
The FBI report notes the doctor prescribed 60 tablets of the barbiturate Seconal for Marilyn on her last visit to his office, just days before her death. It was a strangely large dosage considering he saw her almost daily.
But the shrink escaped serious police scrutiny – just like the rest of the people involved in the crime and subsequent cover-up. As for Monroe's diary, no one knows exactly what happened to the tell-all tome. Coroners have said they saw the ledger in Monroe's file after she died. Then, it simply vanished. Some say it was bought by the Mob, who used it to blackmail Kennedy to go easy on organized crime.
Look into the secret files of the most feared newsroom in America — as The National ENQUIRER exposes the real story behind Hollywood's wildest scandals and sensational crimes! The first episode of the shocking new series National Enquirer Investigates delves into the troubling death of screen goddess Marilyn Monroe. Was her "suicide" really a murder?