Hello, Norma Jean: 64 New Marilyn Monroe Drawings Featured In Collectible Comic Book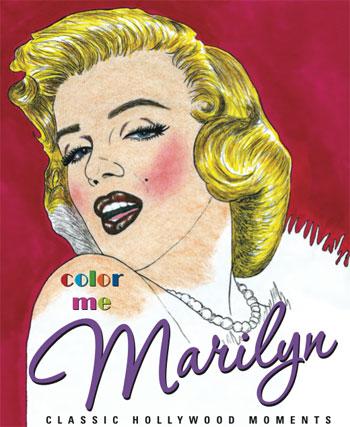 Marilyn Monroe fans, listen up: Color Me Marilyn is a new coloring book from Classic Hollywood Moments and artist/author Emanuel Emanuele that tells the tale of Hollywood's Candle in the Wind in chronological order.
Each page of the book is printed only on one side, and perforated for easy framing and sharing, providing hours of activity, entertainment, creativity and fun for everyone from collectors to parents educating their little ones on the legends of Tinseltown past.
Article continues below advertisement
Game Review: For The Pop Culture Obsessed
Emanuele -- a renowned "old movie" buff and expert in classic Hollywood history -- captures the facial gestures and essence of each star he draws like no other.
Color Me Marilyn is available online at all major book sellers' Web sites major book store chains; for more information check out www.ColorMeMarilyn.com.