New Claims Hillary Tried To Spread Fracking Internationally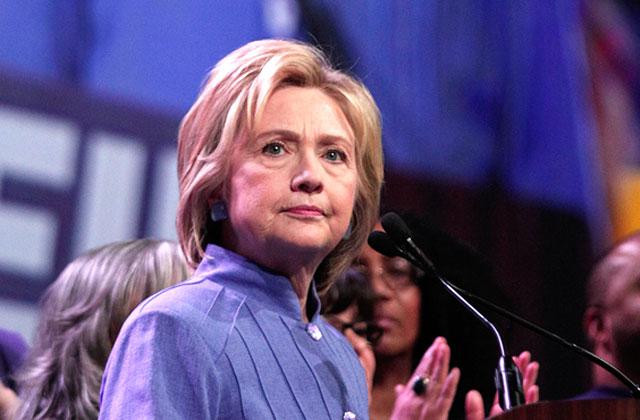 Hillary Clinton's position on fracking has remained throughout the campaign, but newly leaked emails suggest that the likely democratic nominee once tried to export the controversial process internationally.
Recently obtained emails from the State Department suggest that when Clinton was secretary of state, she and her aides tried to "export American-style hydraulic fracturing to countries all over the world," The Intercept reports.
Article continues below advertisement
Hydraulic fracturing is a method of natural gas extraction that involves pumping millions of gallons of water mixed with chemicals deep underground to break up rock formations and release small pockets of gas that are trapped in the rock. Chemicals are injected at high pressure that causes a split or fracture in the rock, the chemicals can remain underground and seep into the ground water. The ground water contamination is what has made fracking into a national controversy.
Article continues below advertisement
The Intercept reported that these emails showed a willingness to work with fossil fuel companies, as Clinton's department "pressed other agencies within the Obama administration to commit federal government resources, including technical assistance for locating shale reserves, and distributed agreements with partner nations pledging to help secure investments for new fracking projects."
The reason for this international effort was that the State Department sought to reduce coal use in foreign countries in China, India, and Europe, the report claims.
Article continues below advertisement
Fox News reported that it was not "publicly known whether the deal being worked out has a provision for cooperating with federal authorities – and whether that has anything to do with the investigation into Clinton's exclusive use of a private email server for government business while secretary of state." But the report said that a source close to the FBI probe claimed that if the hacker pleads guilty to "compromising Clinton aide Sidney Blumenthal's AOL account – which is one of the nine charges – it will show that Clinton's use of a personal server put sensitive information outside secure government channels and made it accessible to foreign hackers."