Presidential Election 2016
Donald Trump Pulls Ahead Of Hillary In New Voter Poll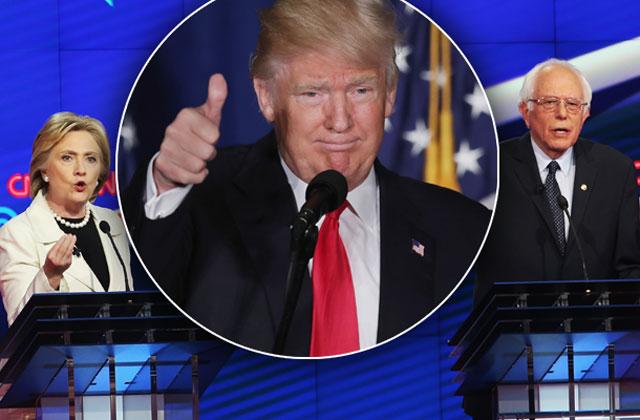 A new national poll has revealed that Donald Trump is leading Hillary Clinton, RadarOnline.com has learned.
Only a few months ago, many pundits claimed that a Clinton presidency was inevitable. But a new ABC News/Washington Post poll shows Trump ahead of Clinton for the first time.
Though it's only a small percentage difference, the implications of Trump's 46% to Clinton's 44% reveal a surge in the billionaire's popularity. The previous ABC News/Washington Post poll from March had Clinton leading with 50% to Trump's 41%.
Article continues below advertisement
Other polls reveal a similarly tight race between Trump and Clinton. Polls from swing states, for example, show that Clinton is now just one point ahead of Trump in Florida, and a mere five points ahead in Ohio.
Trump has already knocked out every GOP opponent to face him, from Jeb Bush to Marco Rubio, to Ted Cruz.
Story developing.