George Zimmerman Slams Trayvon Martin Parents: 'They Didn't Care About Their Child'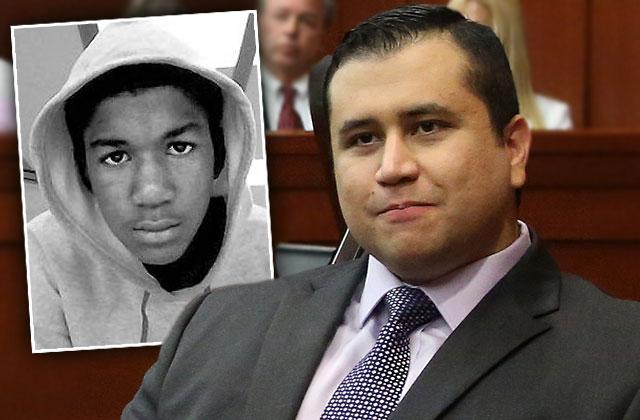 George Zimmerman has spoken out to defend his decision to sell the weapon he used to mercilessly kill unarmed teen Trayvon Martin, RadarOnline.com has learned.
The 32-year-old told 13 Action News that the gun is currently being shipped to a buyer who paid a whopping $250,000 on what Zimmerman calls "a piece of American history."
He also revealed that the money would be used to support his political agenda.
Article continues below advertisement
"Anything I can think of to ensure that Hillary Clinton doesn't become leader of the greatest nation on earth," he said.
"She has been stumping around for a false campaign for the Trayvon Martin Foundation. She lied saying that I killed him when he was walking home in his daddy's neighborhood. Which if anyone watched more than seven minutes of the trial they would know that is false," the wannabe cop continued.
Zimmerman claimed that he is working to end the career of the lead prosecutor on his case, Angela Corey.
He also added that he plans to use the crooked gun funds to put an end to the "Black Lives Matter" movement and to fight against violence towards law enforcement.
Still, Zimmerman wasn't done taunting the Martin family and insinuated once again that it was their fault that the helpless 17-year-old died.
"They had no interest in their child," he said. "I wish they would have. I wish they would have raised them right. I wish I never had to; I would have stayed in bed if I would have thought I would had to take a life in self defense. I don't think anybody in their right mind would ever want to be in this position."
Meanwhile, he remains unfazed by critics.
"I don't care about them one bit. They didn't bid on it. They don't affect my life one bit. They are irrelevant," he said.