McDonald Trump? Billionaire Celebrates Republican Nomination With Fast Food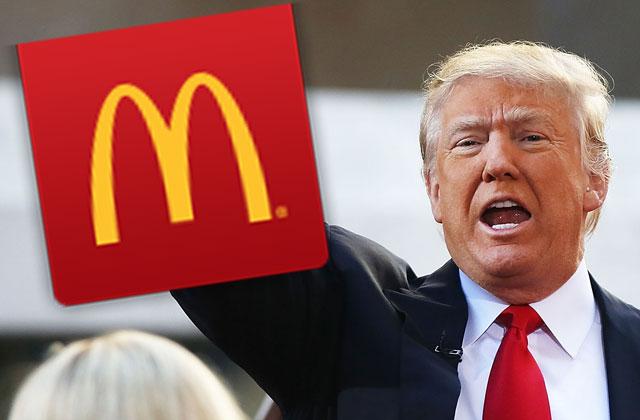 After clinching the Republican nomination on Thursday, Donald Trump celebrated with a fast food feast — on his private jet!
Trump reached one more delegate than the necessary 1,237 this week, and decided to post a picture of his celebration to Instagram. He titled the post: "Celebrating 1237! #Trump2016"
Trump said he was "honored" to have help from the local delegates during a press conference in North Dakota. The local delegates were the ones who pushed him over the top to clinch the nomination, he said.
Article continues below advertisement
"Here I am watching Hillary fight, and she can't close the deal," Trump said. "'We've had tremendous support from almost everybody."