Judge Blocks Release Of Deposition Video In Clinton Email Scandal Case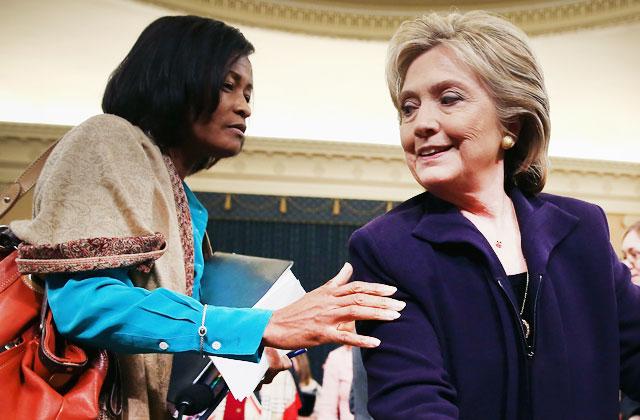 Hillary Clinton's former chief of staff got a lucky break on Thursday, when a federal judge backed her request to keep her video testimony private.
So far it's been Judicial Watch in one corner and Clinton's team in the other. The conservative watchdog group sought depositions from Clinton and her aides in a Freedom of Information Act lawsuit. So far, one deposition transcript has already been released to the public and on Wednesday, Clinton aide Cheryl Mills requested that video of her upcoming deposition be kept from public view.
Article continues below advertisement
Mills's attorneys said they feared the released video could be used to help promote an anti-Clinton agenda. Judge Emmet G. Sullivan agreed with the sentiment, and on Thursday, ordered that the videotape remain sealed.
Mills's attorneys reached out to Judicial Watch directly before asking the judge, but they refused to block the video.
"As Chief of Staff and Counselor to Mrs. Clinton during her entire four years as Secretary of State, Ms. Mills's testimony is instrumental not only to Plaintiff's case but also to the public's understanding of 'the creation, purpose and use of the clintonemail.com' system," Michael Bekesha, an attorney for Judicial Watch said.
"That refusal raises a serious concern that Judicial Watch plans to use the recording of Ms. Mills' deposition, and exploit her image and words, as part of a partisan attack against Secretary Clinton and her presidential campaign," her lawyers wrote. "Judicial Watch's long-standing antagonism to the secretary is a matter of public record."
But the watchdog group fired back on Thursday with a filing of their own. They argued that there was public interest in the case.