New Claims Hillary Breached Security While Secretary Of State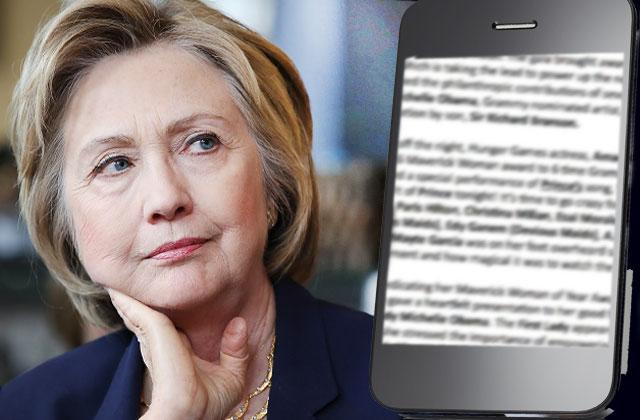 The Hillary Clinton campaign was dealt another blow this week as new documents revealed that the Democratic front-runner used a non-secure phone line while serving as secretary of state.
Watchdog group Judicial Watch released documents that reveal a 2009 email exchange in which she told her chief-of-staff Cheryl Mills to call her private phone number rather than use the secure line.
Clinton wrote, "I called ops and they gave me your 'secure' cells… but only got a high-pitched whining sound."
Article continues below advertisement
Mills then told Clinton that she should try using the secure line again.
"I give up. Call me on my home #," Clinton wrote back, refusing to try the secure line amid technical problems.
"This drip, drip of new Clinton emails show Hillary Clinton could not care less about the security of her communications," Tom Fitton, the president of Judicial Watch, said in a statement. "How many other smoking gun emails are Hillary Clinton and her co-conspirators in the Obama administration hiding from the American people?"
Article continues below advertisement