Exclusive
Skipper Of Natalie Wood's Death Boat DEMANDS Immediate Arrest Of Robert Wagner!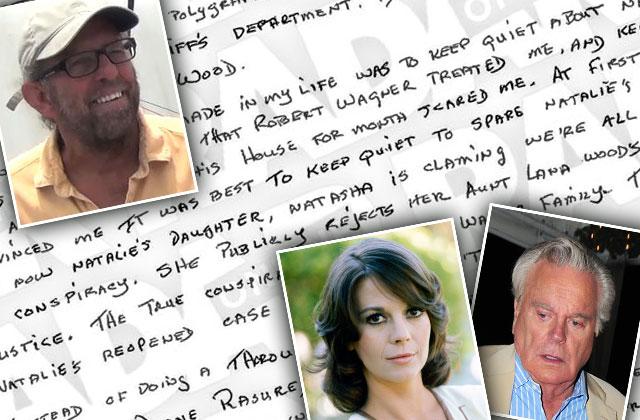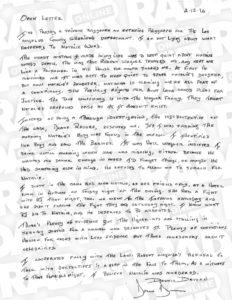 Among the damning statements in the April 12 letter, obtained by RadarOnline.com, is this chilling passage: "I know what RJ," Wagner's nickname, "did to Natalie. There's plenty of evidence, but the higher-ups are stalling in seeking justice for a woman who deserves it."
Article continues below advertisement
For the first time, Davern has also revealed details of the explosive polygraph, which prompted police to reopen the homicide investigation into the 86-year-old West Side Story star's death.
"When detectives had me hooked up to their polygraph test equipment, I was asked, 'Did Robert Wagner murder Natalie Wood?'" Davern told RadarOnline.com. "I answered, 'Yes' — and I passed!"
As RadarOnline.com reported, Davern was one of only four people aboard the Splendour on the night of Nov. 29, 1981, and he has directly implicated Wagner in Woods' death, saying the actor flew into a violent rage aboard the yacht, accusing Wood of having an affair with her Brainstorm co-star, Christopher Walken — also on board that night.
"The last expression I saw on her face was pure humiliation as she stormed off to her stateroom," Davern revealed to RadarOnline.com.
Woods' death was ruled an "accidental drowning," but the case was reopened in 2011. The cause of death was changed to "drowning and other undetermined factors" due to bruises on her body.
Davern claimed Wagner convinced him to stay quiet about what he knew "to spare Natalie's daughter."
However, Davern told RadarOnline.com, "That was the worst mistake I ever made! As a witness to that horrible night, I believe Natalie was murdered. The detectives never questioned my credibility. It's only been questioned by the fans that the Wagner family continue to dupe!"