Christopher Walken Betrays Robert Wagner! Inside His Interview With Cops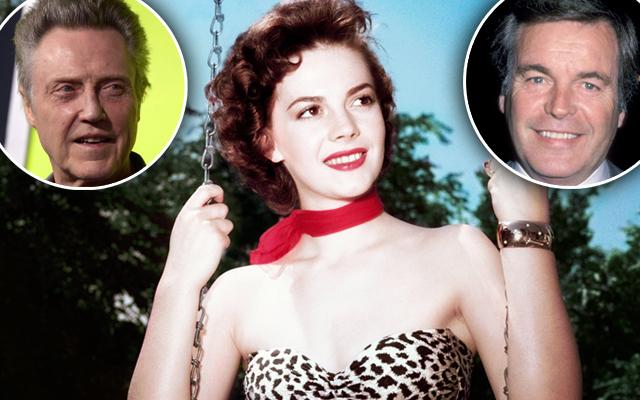 Article continues below advertisement
Walken who was starring in Brainstorm with Wood at the time of her death, told cops she and Wagner fought before her mysterious disappearance, according to the spy.
The ruckus began when Wagner accused Wood and Walken of an affair. Walken said he left the cabin after Wagner smashed a bottle of wine on the table.
"He was sticking to his same story he gave the first time he was questioned," dished the spy. "'I was asleep. I went to my room and went to sleep.'"
Wood's lifeless body was found floating a mile from the Splendour near Catalina Island on Nov. 29. Authorities initially ruled the tragedy an accident, but in 2013 the coroner changed the cause of death from "accidental drowning" to "drowning and other undetermined factors."
Dennis Davern, the Splendour's captain, also claimed Wood and Wagner argued the night before Wood died.
Wood left the boat after the spat and stayed in a Catalina hotel on Nov. 27, said Davern, but returned to the Splendour the next day.
Article continues below advertisement
Later that evening, Wood and Wagner engaged in an alcohol-fueled argument during which Wagner "exploded," he said.
Davern also claimed Wagner smashed a bottle of wine on the table in front of Walken's face and shouted, "What are you trying to do, seduce my wife?"
Wood went to her cabin in disgust, and when Wagner later went down to check on her, she was gone, Davern said.
He added that 15 minutes after the arguing stopped, he found Wagner "sweaty, flushed, anxious, nervous and disheveled."
Others have testified that Wood wasn't the object of Walken's flirtations, but rather WAGNER ― and that Wood disappeared after catching them in the sack together!
But a law enforcement insider said Walken adamantly refuted the claim when asked about the Wagner tryst. "In fact, it was the complete opposite," the insider alleged. "We found they didn't actually care for each other!"
Story developing.