Exclusive
Obama Girls' School Accused Of 'Maliciously Permitting' Sex Scandal On Campus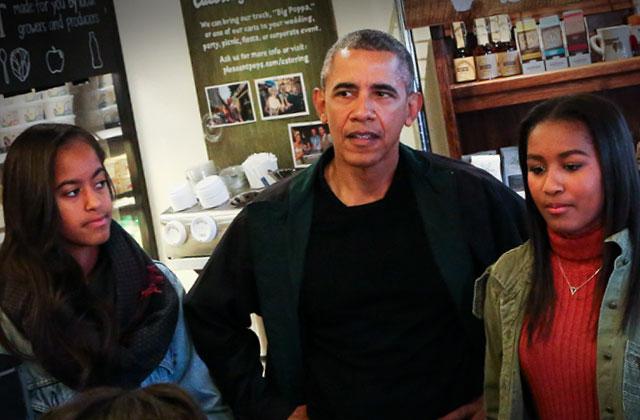 The prestigious school attended by President Barack Obama's teenage daughters has been rocked by a sexual assault investigation, but RadarOnline.com obtained exclusive documents proving the March incident is only the latest sex scandal to occur on campus!
In 2011, parent Arthur Newmyer sued The Sidwell Friends School and staff psychologist James Huntington for malpractice. The school allegedly allowed Huntington to have an "open sexual relationship" with Newmyer's wife while he treated their 5-year-old daughter.
Article continues below advertisement
According to the documents, teacher Robert A. Peterson was fired for allegedly sexually abusing a minor in the middle of the 2009-2010 school year. Sidwell sent an email to parents encouraging them and the students to seek counseling from Huntington following the scandal.
Newmyer's wife Tara contacted Huntington to treat her daughter, even though it wasn't related to the sex abuse incident.
The day after Huntington's first session with the 5-year-old, he met Tara for drinks to discuss her daughter's evaluation. The two then began an "intimate, sexual affair" even though Huntington knew she was married.
Article continues below advertisement
Huntington and Tara would often schedule play dates for their daughters, even staying at a hotel twice.
"When checking into the hotel both times, they asked for adjoining rooms so that they could "fool around" while the children were asleep," Newmyer claimed in court papers.
Huntington's ex-wife informed Newmyer of the affair, and Terry admitted to it when her husband confronted her.
The staff member even emailed sexually explicit emails to Tara on the school's server.
However, the court threw out all the claims before it went to trial. But now, a new trial is set to begin, only with Huntington suing Newmyer for interfering with his ability to find work and for emotional distress.
Are you shocked by all of the school's scandals? Tell us in the comments.