Sasha & Malia Obama Wore $40K Dresses To Dinner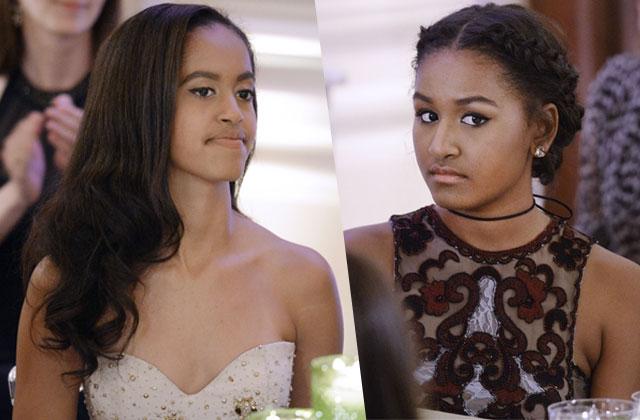 Sasha and Malia Obama have moved on from J. Crew. RadarOnline.com has learned that the teen siblings recently sported dresses to a dinner with dad that cost more than many Americans' yearly salaries: $40,000 total to be precise!
At a state dinner intended to welcome Canadian Prime Minister Justin Trudeau and his family, the Obama girls were the highlights of the night, mingling with Ryan Reynolds and dressed by Fashion guru Naeem Khan.
Article continues below advertisement