Dennis Hastert Sentenced To Prison After Admitting He Sexually Abused Students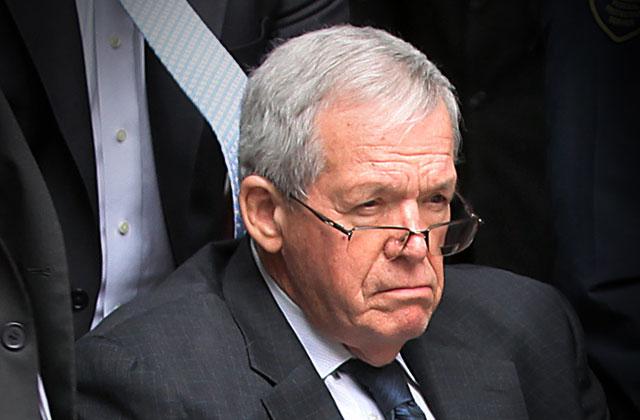 Former Speaker of the House Dennis Hastert was sentenced to 15 months in prison for bank fraud on Wednesday after admitting he sexually abused at least two students when he was a teacher at an Illinois high school.
Hastert, who is in failing health after suffering a small stroke and a blood infection, approached the judge using his walker. "I'm deeply ashamed to be standing before you here today," Hastert said. "I know I'm here because I mistreated some of my athletes as a coach."
Article continues below advertisement
The former speaker then apologized "to my constituents and my supporters and also my colleagues I served with." He also apologized to his family and friends.
One of the accusers, previously named as "Individual D," identified himself publicly for the first time as Scott Cross, one of Hastert's former Yorkville High School wrestling students.
Cross claimed that Hastert offered him massages" to help him lose weight. He then described a specific incident with Hastert when he was 17, saying Hastert "grabbed my penis and began to rub me. Stunned, I pulled up my shorts and ran out of the locker room."
Cross's brother, Tom Cross, is an Illinois politician who Hastert and his defense team had reached out to for a letter of support.
Hastert had pleaded guilty in the fall to bank fraud. He purposely avoided reporting where the money was going and federal officials soon realized he was paying hush money to one of his alleged victims.
In addition to his prison sentence, Hastert must pay $250,000 to a victims' fund and will face two years of supervised release once he completes his prison term.