Former Speaker Of The House Accused of Sexual Abuse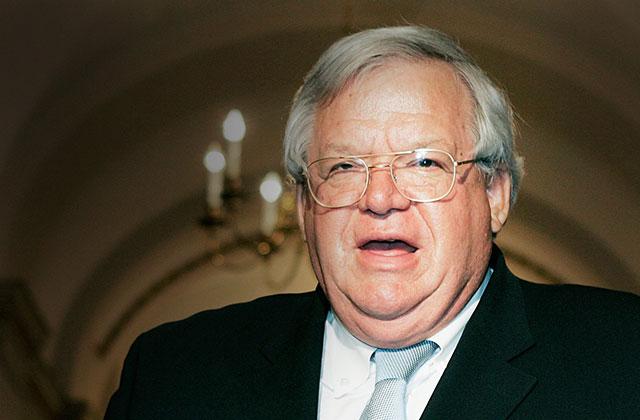 Former Speaker of the House Dennis Hastert has been accused of sexual abuse by four former students.
The 74-year-old pleaded guilty last October to evading bank reporting laws, taking out large sums of money in small increments to pay off the alleged victims of a secret crime. But according to The Chicago Tribune, that's might not be the only skeleton in his closet: The paper claims that four individuals have alleged Hastert sexually abused them when he was a teacher and wrestling coach at Yorkville high school in Illinois.
Article continues below advertisement
The incidents were alleged to have taken place in the 1970s, many years before Hastert was elected to Congress. It is likely that the statue of limitations have run out, sources told the Tribune.
Hastert, who is currently in deteriorating health, was discovered to have paid "15 $50,000 cash withdrawals over two years" and had been meeting one of his alleged victims "every month and a half or so" to deliver the payments, the paper said.
One alleged victim, Stephen Reinboldt was a team equipment manager at the high school and reportedly confided in his younger sister that Hastert had sexual contact with him throughout high school. Reinboldt died of AIDS in 1995.
Details are still unclear as to what exactly took place, but it's known that Hastert was "active in the community" and his student-athletes often "travelled with him to Colorado, Virginia and other destinations for wrestling camps and clinics," the Tribune reported.
Hastert's attorney did not address his client's alleged sexual abuse specifically but said in a statement: "Mr. Hastert has made mistakes in judgment and committed transgressions for which he is profoundly sorry … He fully understands the gravity of his misconduct decades ago and regrets that he resorted to … an effort to prevent the disclosure of that misconduct."