Chelsea Houska Slams Adam Lind For Posting 'Extremely Inappropriate' Pic Of Daughter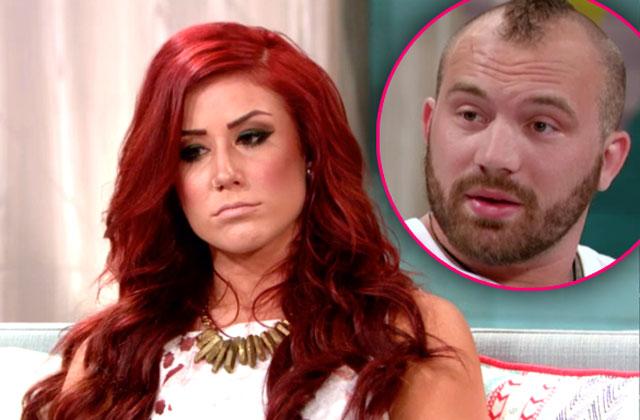 Adam Lind has been staying out of trouble with the law, but he's still coming under fire by Chelsea Houska! The bad dad was bashed for posting an inappropriate photo of his daughter on this week's Teen Mom 2.
When Houska, 24, saw a photo of her 6-year-old in the bathtub with no clothing on, she slammed her ex-boyfriend for posting the photo.
"Is this post Adam just made of Aubree extremely inappropriate?" Houska asked her friend, who replied, "She's too old for that because there's creepy people!"
Article continues below advertisement
Houska then demanded her ex take the photo down because Aubree's "not a baby" and it is "beyond inappropriate."
"Kidding me?" There is nothing bad about that," Lind texted back. "What the f**k."
Houska explained to her friend, "As a father, you think he would be looking out for her.. Wouldn't you take that down right away? I would be like, 'F**k I didn't even think of that.'"
Although Lind, who has been in and out of prison for years, has turned his life around by starting a career as a personal trainer and purchasing a house, she accused him of "not maturing at all."
"Even when she does see him she says, 'He just sits there on his phone and stuff like that,'" Houska told her fiancé Cole DeBoer.
When asked how often Aubree saw her father over the weekend, she responded, "Only once."
Teen Mom 2 airs Mondays at 10/9c on MTV.