TMI! 'Teen Mom 2' Bad Boy Babby Daddy Adam Lind Poses Nude & Copies Adam Levine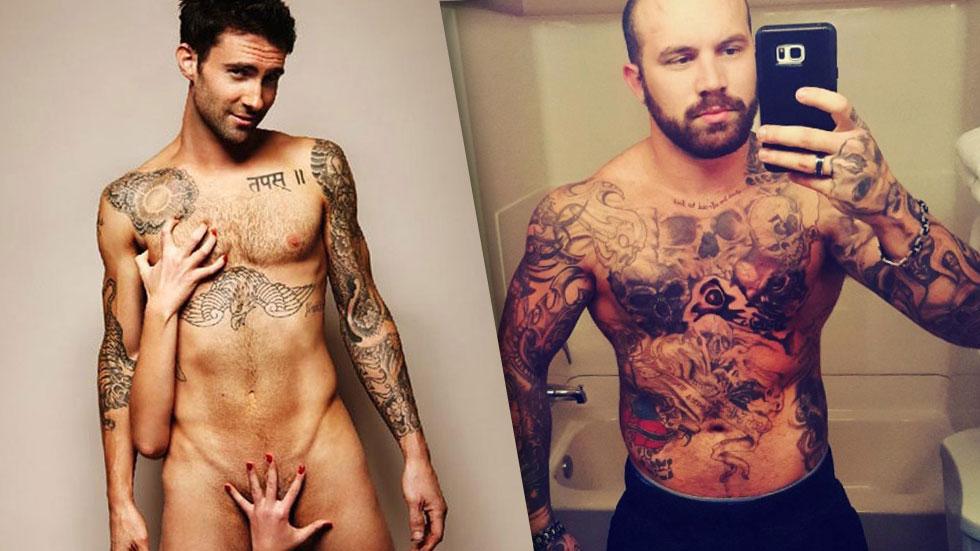 Bad boy babby daddy Adam Lind has no shame when it comes to showing off his body. In fact, in a new Instagram post, the Teen Mom 2 star decided to flaunt his naked form.
But Lind didn't just pose nude — the 25-year-old mimicked a famous snapshot featuring an undressed Adam Levine for Cosmopolitan UK.
"Well I tried to copy the Adam levine photo...can't wait for the sh*t talking!" Lind captioned the shocking photo in his post.
Article continues below advertisement
This isn't the first time Lind has shared a controversial image of his physique.
Shortly after his split from Stasia Lynn, Lind posted a series of inappropriate selfies online.
When Lind isn't busy striking poses for social media followers, the reality star is rumored to be seeking custody of his 6-year-old daughter, Aubree.
But as RadarOnline previously reported, Lind hasn't lifted a finger to take his ex Chelsea Houska to court over the custody agreement.
"Adam hasn't filed papers or anything," a source recently told RadarOnline.com. "Chelsea still has full custody, and Adam has visits every other weekend, like it's always been."
Lind has also claimed that gained custody of his 2-year-old daughter Paislee from his ex Taylor Halbur.
But as RadarOnline.com also reported, Lind's story turned out to be a big fat fib.
"Adam doesn't have any custody of Paislee," an insider explained. "It's just a joint visitation agreement."
According to the source, Lind confused his visitation with a custody agreement.