Another 'Teen Mom' Nude Photo Scandal! Adam Lind Posts COMPLETELY Naked Selfie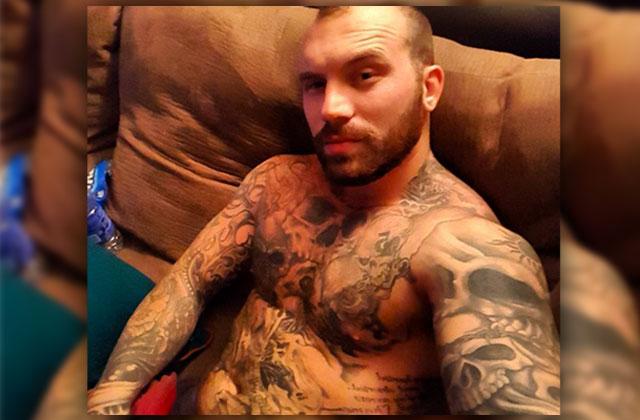 He's at it again!
Just weeks after Teen Mom 2 star Adam Lind's ex posted a raunchy photo of the former couple on Instagram, the father of two shared a completely naked selfie with fans this morning.
In the photo, the South Dakota-based personal trainer, 26, showed off his tattoos and bulging muscles.
"Yes, I was naked when looking at my body," he wrote. "Kinda a big deal to me since it's my lifestyle and could land me future sponsors."
Article continues below advertisement
He then gave a shout out to the concerned father of his ex, Chelsea Houska, who never approved of the bad boy baby daddy. And, of course, he name dropped hit Teen Mom reunion host, Dr. Drew Pinsky!
"I really hope Dr. Drew and Randy approve of this…" he said.
The ripped reality star has been very, very confident in his body since beefing up last year.
Though Jessica Nicole accused him of abusing steroids, he vehemently denied the claims to RadarOnline.com.
To help achieve his bulging muscles, Lind claimed he injects Vitamin B-12 supplements.
"People take it all the time, you can buy it from Wal-Mart or any local fitness or gym business," he argued.