Exclusive
'Teen Mom 2' Baby Daddy Adam Lind Denies Ex-Girlfriend's Instagram Slam Involving Steroids, Domestic Violence; Says Her Claims Are 'All Lies'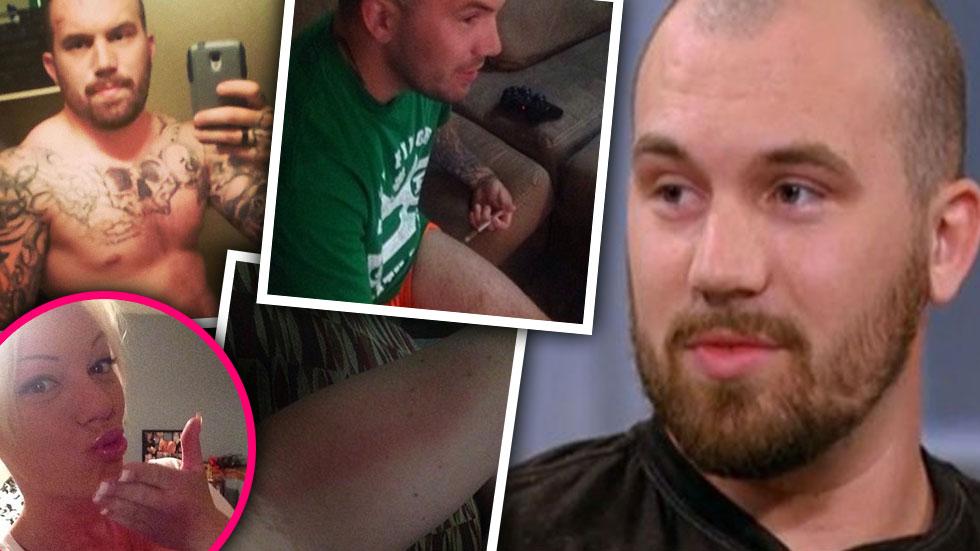 Teen Mom 2 baby daddy Adam Lind, speaking exclusively with RadarOnline.com, vigorously denied claims from former girlfriend Jessica Nicole that he was physically abusive with her in fits she attributed to steroid-fueled rage.
As RadarOnline.com previously reported, Nicole, a single mom from South Dakota, posted a number of photos on Instagram that painted Lind in an awful light, showing him injecting himself with a hypodermic needle; bottles with steroid labels; and red marks on her arms she attributed to his rough handling of her. (She added, "Karma is really a b*tch.")
Article continues below advertisement
The 23-year-old Lind, however, said that Nicole's allegations are "all lies," fueled by her thirst to "get back in the spotlight."
"She's mad I left her because she lies," Lind told RadarOnline.com, "and caught her doing porn."
Addressing the juicing allegations, Lind said he was injecting himself with Vitamin B-12, a common supplement.
"People take it all the time, you can buy it from Wal-Mart or any local fitness or gym business," Lind shot back.
As for the images of steroid bottles, Lind said she likely pulled it off a Google search.
"All she is doing is adding fuel to the fire with the steroid thing," Lind told RadarOnline.com, because "she knew it wasn't true"
As RadarOnline.com previously reported, Nicole's allegations against Lind have caught the attention of his baby mama Chelsea Houska, who an insider told us "is very concerned about Adam's behavior," as he has visits with their daughter, Aubree.