Exclusive
Chelsea Houska 'Trying To Protect' Daughter Aubree From Jailed Baby Daddy Adam Lind, Looking To 'Reevaluate Custody' — PLUS Will She Visit Him In Jail?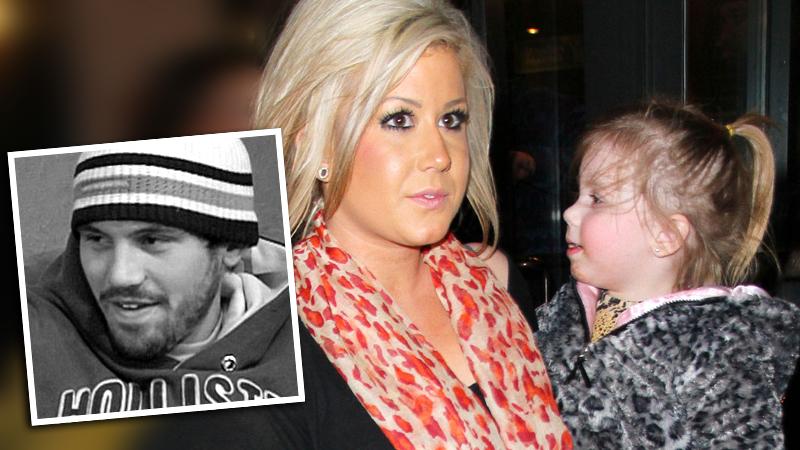 How much more can Teen Mom 2 star Chelsea Houska take? With her ex baby daddy Adam Lind currently back in jail, RadarOnline.com has learned that the beleaguered mom of Aubree, 4, has decided to "reevaluate" her custody agreement with the perpetual bad boy.
As RadarOnline.com previously reported, Lind began serving a ten-day sentence at South Dakota's Minnehaha County Corrections Center on August 10, for driving on a revoked driver's license.
Article continues below advertisement
Now, sources close to the reality star tell RadarOnline.com that Lind's continual run-ins with the law could effect the time he gets to spend with his daughter Aubree, 4.
"Adam has multiple court dates coming up and still has yet to get his sentencing over his most recent car accident charges," a source told RadarOnline.com. "So any visitation is still supervised by his parents, and will be reevaluated once he gets his sentencing."
And if Lind does go to prison, "Chelsea won't be bringing Aubree to see him there," the source said.
Thankfully, for little Aubree, she is still too young to understand what's going on.
"His court dates and stuff aren't a conversation to have with a 4-year-old," the source says. "She wouldn't even understand it."
But whatever happens, the source said, Houska plans to fight for her daughter's safety and well-being.
"Chelsea is trying to protect her daughter," the source explained. "Chelsea is Aubree's mother and of course is going to protect her."
And while Lind will be in jail for the span of 10 days, Aubree doesn't seem to be missing him at all.
"Aubree hasn't asked where her dad is," the source said.