'Teen Mom' Shocker: Adam Lind Goes On Racist, Homophobic Rant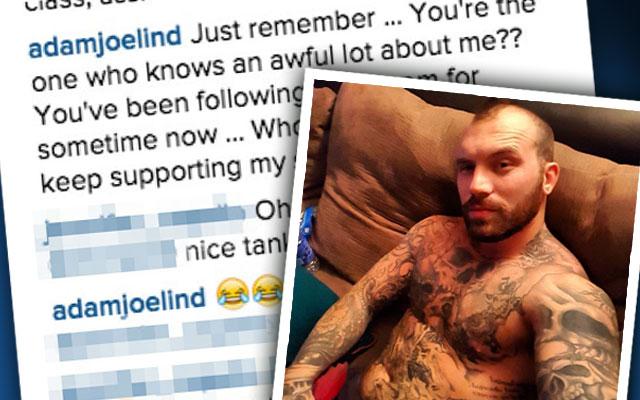 Teen Mom 2 star Adam Lind has shocked fans with his cruel taunts toward his ex-girlfriend and baby mama, Chelsea Houska, but now he's getting into it with fans on social media— and his words are nothing less than shocking.
The MTV bad boy, 26, went on a racist, homophobic rant against an African-American Instagram follower over the weekend, RadarOnline.com can exclusively reveal.
The trouble started when the fan, named Khris, accused South Dakota native Lind of abusing steroids. (Though ex Jessica Nicole once claimed Lind used steroids, he has always vehemently denied the allegations.)
Article continues below advertisement
The father of Houska's daughter Aubree, 6, and Taylor Halbur's daughter Paislee, 2, responded by calling the man a racial slur.
"F***ing c**n, calm you're a** down before you get lumped up punk," he wrote. "Like I said, if you wanna bump your big a** gums come to Sioux Falls, SD, and let's go."
Khris taunted the reality star, calling him a "fake bodybuilder" and a "skinny fat f**," which infuriated Lind even more, leading to another racist insult.
"You stupid n**** all you're gonna do is run your mouth," he wrote.
"Just remember, you're the one who knows an awful lot about me?? You've been following teen mom for sometime now…Who's the real f**? Haha, keep supporting my salary boy."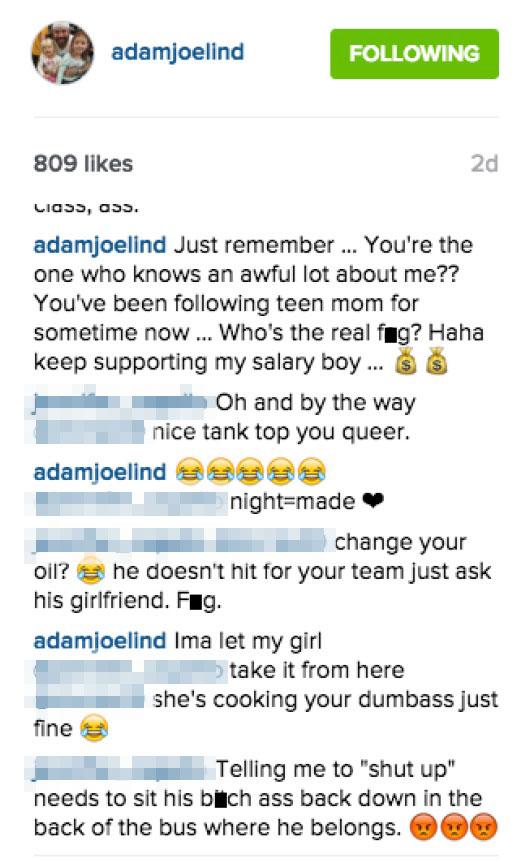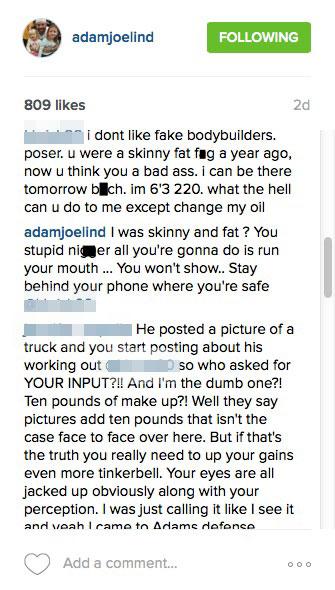 Lind's language upset some fans.
"Regardless of what this guy said there is no reason to use the N word," one wrote. "Shameful."
Houska, 24, who has moved on to hunky fiancé Cole DeBoer, 26, is "disgusted" by her ex's racist rant, friends told Radar.