JonBenet Ramsey's Dad Lost Family Fortune Following Her Murder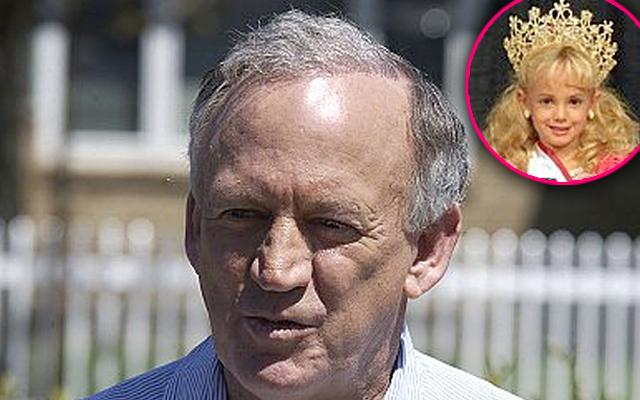 John Ramsey, the dad of murdered six-year-old beauty pageant princess JonBenet, has confessed that the horrific slaying and ensuing false accusations cost him his vast fortune and left him shunned by employers.
In a revealing new interview John, who was once worth a reported $6.4 million, revealed how he applied for a job only to be told his name was dirt.
"I had one company that I had talked to," said the 71-year-old Colorado computer tycoon, whose resume included being named Boulder's "Entrepreneur of the year."
Article continues below advertisement
"They said you can really help us, but we can't afford to have our company's good name" in the media, "so we can't hire you."
JonBenet was found brutally murdered in the basement of John and his wife Patsy Benet's 15-room Boulder, mansion on the morning of Dec. 26.
Though authorities focused on the parents from the very beginning, in 2008 Boulder D.A. Mary Lacy officially cleared them of any wrongdoing. She also publicly apologized to John after noting that the DNA of an unknown male was found on JonBenet's panties.
Patsy died of ovarian cancer at age 49 in 2006. Five years later John went on to marry fashion designer Jan Rousseaux.
In the recent interview on Investigation Discovery channel's Barbara Walters Presents American Scandals, John told the famed newswoman that the cost of the case, including defending his reputation, left him in the poorhouse.
"And that was a great cloud that I carried around with me," he said.