Exclusive
Secret Texts Claim 'Brainwashed' Cher Is In Grips Of Confidant Who Wants To 'Destroy Her'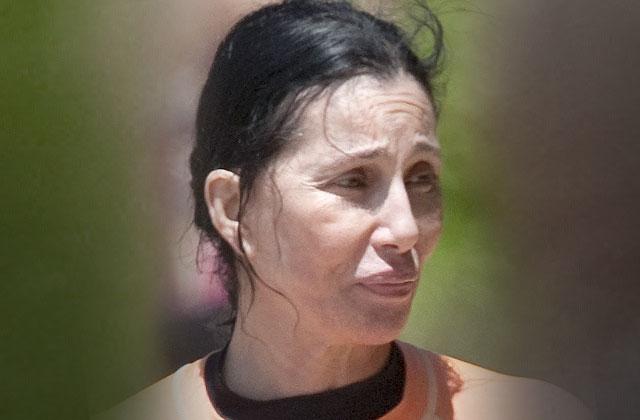 RadarOnline.com has exclusively obtained shocking text messages that allege Cher is being "brainwashed" and "drugged" by someone in her inner circle!
Now, the scandal has ignited a bitter family feud — and the "Turn Back Time" singer even had a public meltdown over it.
A source told Radar that 69-year-old Cher "has come under the control" of a person close to her. "She's keeping Cher doped up on a bunch of different pills."
Article continues below advertisement
While Cher's rep vehemently denies the claims, the source insisted, "Cher is being brainwashed by this person."
Radar is withholding the name of the person accused, but the source provided text messages allegedly written by someone close to Cher's family who was aware of this person' control.
Cher "is under her spell, that's the problem" one text reads. "Cher thinks she tells the truth, can do no wrong."
"She ladles pills down her throat," reads another text. "Cher doesn't even know what she's taking."
Another disturbing message alleged that Cher could end up like Selena, the Tejano singer who was gunned down 21 years ago by the obsessed president of her fan club.
"I'm sick of this s**t being hid," reads the text. "U know the story of Selena. This is the same thing, don't think for a second that it isn't."
Article continues below advertisement
After Radar reached out to Cher's longtime rep, the singer went on a Twitter rampage and revealed details of the behind-the-scenes feud raging around her.
"I just never thought someone would be so obsessed…that they would try & destroy me," Cher wrote on Mar. 1.
When Radar reached out to Cher's son Elijah Blue Allman, 39, with the name of the individual allegedly harming Cher, he defended the woman, saying she would "never" hurt his mom and she "is like an aunt to me."
Cher's rep insisted the texts are "a complete fabrication," adding her client "is in excellent health."
However, countered the source, "Cher is being held in the iron grips of this person in her inner circle, who in the end will destroy her and all those around her."