Whitey Bulger Slams Johnny Depp's 'Black Mass' Portrayal As 'Pure Fiction'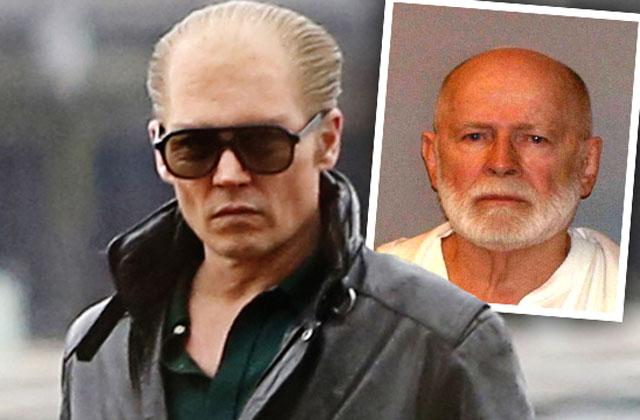 Johnny Depp may have received worldwide acclaim for his portrayal of James "Whitey" Bulger in last year's film, Black Mass, but he didn't get the approval from the notorious criminal himself.
In fact, according to Page Six, Bulger dubbed the biopic as "pure fiction."
The infamous gangster, serving a life sentence from a Florida prison after hiding as one of America's Most Wanted for 16 years. He was finally caught in 2011.
Article continues below advertisement
Now, a source who the magazine says is "one step removed from the prisoner who was Bulger's protector in jail" has shared Bulger's reactions to Depp's performance in Black Mass after the infamous mobster saw photos from the film.
"Johnny Depp on set with his girlfriend playing me on an anti Whitey movie put together by 2 reporters from the Boston Globe," Bulger wrote. "Many years ago, shot up the building with a 12 ga pump shot gun...This movie is pure fiction!"
He signed the note with his prison number, 1428A.
Bulger did, however, agree that Depp strongly resembled him in costume.
"Johnny Depp all made up in movie about me. Once I looked just like he does now in the movie. This movie started out way back in '94 or '93. I was paying two FBI agents for information about a case involving me. Any info on people quoting info to the Office of FBI Organized Crime investigation of me and criminal associates," he wrote. "This went on for years. We got information and they got money."
While making the film, Depp said he reached out to Bulger, writing letters to his prison cell — but Bulger tore them all up.
"I made a request to meet with Mr. Bulger, and since he was not particularly a great fan of the book…and many of the other books written about him, I got a beautiful response through his attorney that said, 'Mr. Bulger respectfully declines,'" Depp said last year while promoting Black Mass.