Exclusive
Twisted! Mob Boss Whitey Bulger Writes How He Looks Forward To Facing The Families Of His Murder Victims At Sentencing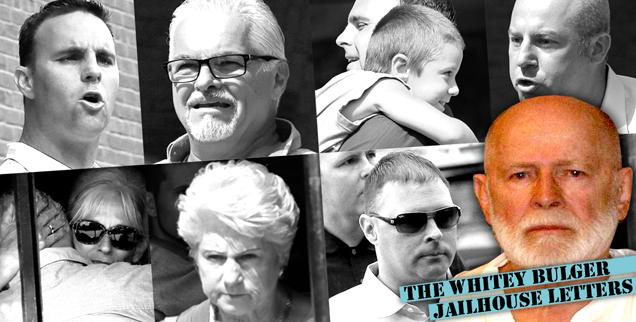 Former Winter Hill Gang boss James "Whitey" Bulger has had a lot of time to think since his sentencing in August.
But after weeks spent in solitary confinement, the aging mobster still seems to have little remorse for all of the murders and other crimes he was involved with other the years.
In a new prison letter obtained exclusively by RadarOnline.com, the one-time mob kingpin even claims to be looking forward to the moment when he'll face off with the families of his victims!
Article continues below advertisement
EXCLUSIVE: Read The Jailhouse Letter From Mob Boss Whitey Bulger To A Friend
Bulger will be in court in Boston on November 16 for sentencing and at that time, representatives for his many victims will be given the opportunity to address him.
"Most times it's one day, but for me it will be 3," Bulger explains in the letter. "Because of the final acts of people related to 'casualties' given the power to have me stand silently and they curse me, berate me, etc. For kiling their loved ones, so hence the 3 days."
But instead of showing regret or any emotion at all at the prospect of three difficult days in court confronted with the human effects of his crimes, he writes off-hand, "Should be interesting. Never saw it before."
The sentencing of Bulger's girlfriend, Catherine Greig, became emotional when Steve Davis, the brother of murder victim Debbie Davis brought up the suicide of Greig's brother and said, "If I had a sister like you, I would have killed myself just like your brother did."
Writes Bulger, "I hope he leads the parade to address me! I look forward to it."