Exclusive
Mickey Rooney's Daughters Vow To Exhume His Body In Vicious Fight Over Will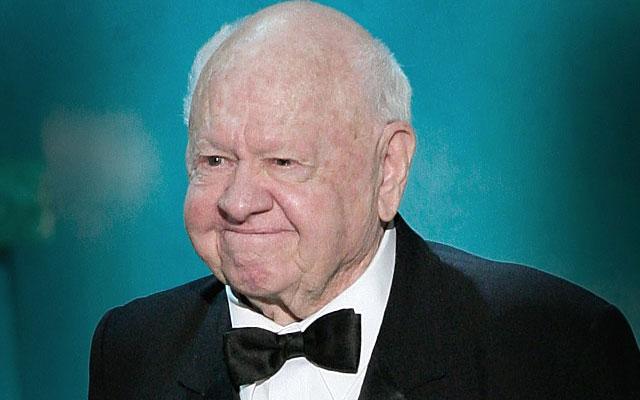 The family of the late Hollywood film legend Mickey Rooney is looking at the possibility of filing a lawsuit challenging the suspicious signature on his will, RadarOnline.com has exclusively learned.
The late National Velvet actor's biological daughters are hoping the court challenge could also provide enough evidence to have Rooney's body exhumed and examined to determine the exact cause of how he died.
Article continues below advertisement
Peggy Walla, a Texas based forensic document and handwriting examiner was commissioned by RadarOnline.com to examine the signature with other samples and determined that Rooney was "unaware" of what he was signing.
The 5-foot-2 legend died of apparent heart failure in the home of his stepson Mark Aber and his wife Charlene . But neither the couple nor his conservator Michael Augustine bothered to tell his biological daughters Kelly, 56 and Kerry, 55, about it. Sadly, both learned about their father's death through the media.
Article continues below advertisement
"When you are hiding something there has to be something going on," Kerry told the RadarOnline.com, referring to the lack of an autopsy or toxicology report.
"We want him exhumed and we already have the world's top pathologist on board — it's just a matter of time," Kerry said.
The family is being helped by renowned attorney C. Keith Greer of the San Diego based law firm Greer & Associates, which is investigating every aspect of Mickey's death.