Resting In Peace: Mickey Rooney Finally Laid To Rest After Feud Tore Family Apart – Crypt Is 'Fitting For A Hollywood Legend'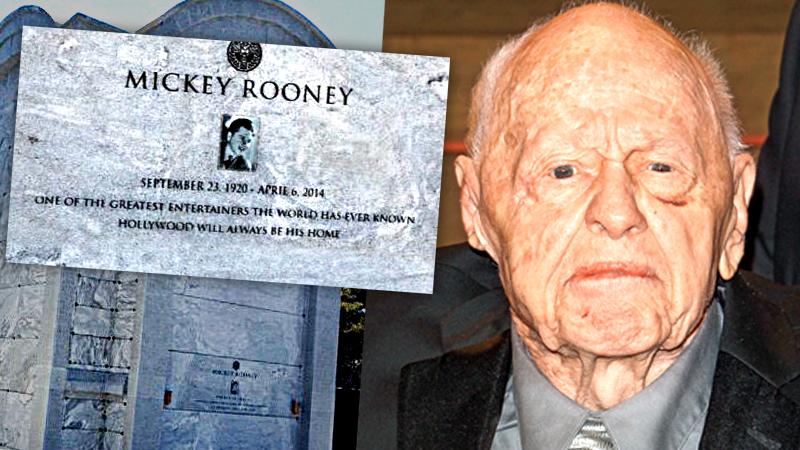 After a bitter family feud erupted over his death three months ago, Mickey Rooney has finally found peace and has been laid to rest.
Exclusive photos obtained by The National ENQUIRER show the famed actor's final resting spot at Los Angeles' Hollywood Forever Cemetery. The newly completed marble crypt has an inscription that reads, "One of the greatest entertainers the world has ever known. Hollywood will always be his home."
Article continues below advertisement
As previously reported, the 93-year-old has only $18,000 to his name, which he left to his stepson, Mark Aber. But Rooney's eight other biological children disputed the will, claiming it was invalid.
Before dying, Rooney accused one of his sons of elder abuse and stealing up to $8 million from him. The fighting took such a toll that his family actually staged two separate funerals. Although the end of his life sparked a bitter battle, a source told The ENQUIRER that it all worked out.
"Whatever the outcome, Mickey has finally found peace," the source said. "His crypt is beautiful – and fitting for a Hollywood legend."