Michael Douglas On What Saved His Marriage To Catherine Zeta-Jones: 'It Took Work'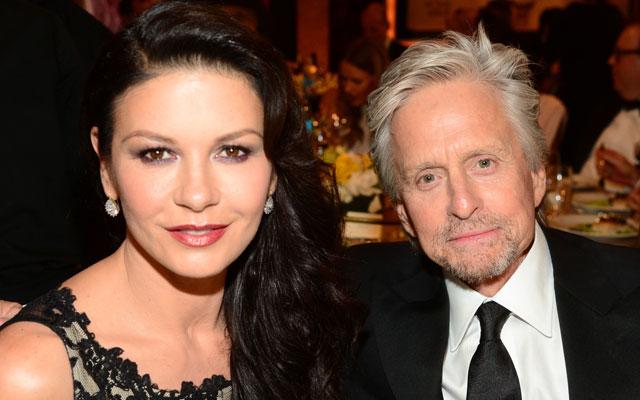 71-year-old Michael Douglas opened up about the fight to save his relationship with wife Catherine Zeta-Jones, 46, this week, admitting that it was no easy task .
"It took work on both our parts," he said of his reconciliation with the actress, after the two had separated for some months in 2013.
"I don't think there's much chance of fixing a relationship if one of you is already out the door," Douglas also told the American Association of Retired Persons magazine in a recent interview.
Article continues below advertisement
His marriage reportedly hit the skids when Douglas began battling cancer in 2010, on top of Zeta-Jone's well-known struggles with bipolar II disorder.
But after working through the rough patch, the Oscar-winning actor says they're stronger than ever.
"I think we're both mellower and wiser. That comes naturally with time. We count our blessings," he said.
But there's still plenty of family drama for Douglas to deal with in the meantime.
MORE ON:
Catherine Zeta-Jones
The Fatal Attraction star's 37-year-old son, Cameron, remains in prison after being arrested on drug-related charges in 2010. His sentence concludes in 2018.