Battling Blindness? Michael Douglas Reportedly Dealing With 'Serious Eye Problems' After Cancer Treatment, Pal Says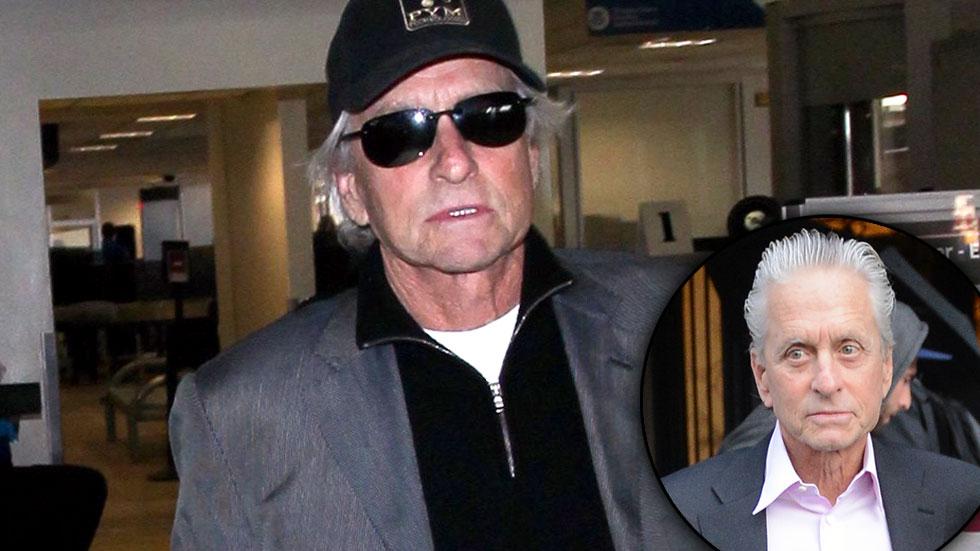 Michael Douglas bravely beat tongue cancer, but he's not out of the woods just yet.
Close pals of the 70-year-old have told the National Enquirer that the 70-year-old's "red, inflamed eyes" have everybody worried for his health.
Speculation has many believing that the actor is battling glaucoma or even going blind thanks to his cancer treatment.
During an American Cancer Society benefit in New York City, one onlooker commented: "His eyes looked severely inflamed and bloodshot. I wondered how he could see. It was frightening!"
Article continues below advertisement
But others speculate that the redness in his eyes could simply be the result of medical marijuana use, which Douglas appeared to be smoking even after his cancer recovery in 2011, according to reports.
Douglas' cancer treatment required five months of chemotherapy, which Dr. Stuart Fischer, a New Jersey based surgeon, confirms can "develop a variety of eye issues."
"The redness and puffiness may have been caused by drops used to treat the disease," Dr. Fischer explained.