'Making A Murderer' D.A. Says Addiction Responsible For Sext Scandal: 'I Was Creepy'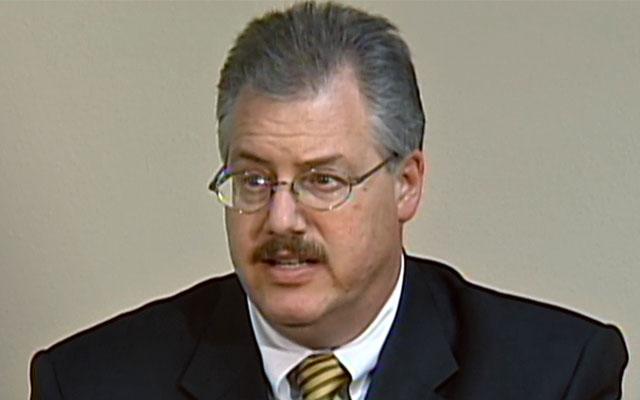 Infamous Making A Murderer prosecutor Ken Kratz admits he sent inappropriate text messages to a domestic violence victim involved in one of his cases— but he swears he wasn't in his right mind.
In an exclusive interview, Kratz told RadarOnline.com that he was hitting rock bottom in an addiction battle during the shocking scandal.
"I had become dependent on a combination of prescription medications, and started behaving in a very erratic, really creepy way," confessed the former Wisconsin District Attorney, who convinced jurors to convict Steven Avery of murder in the famous 2007 trial— and resigned in disgrace three years later following his sexting shame. "Including hitting on people as part of my job. It culminated in sending these text messages to a crime victim."
Article continues below advertisement
Soon after, the woman went to police with the sexts— and Kratz was caught. He was suspended from law for four months, and was told to step down from his government position.
He says he also lost his wife, his house, and was forced to file for bankruptcy. He also personally paid a "very large settlement" to the victim.
During six months out of work, Kratz claims he received inpatient treatment for his addiction.
"All of these consequences forced me to change," he said. "I completely changed my personality. If you watch the Netflix series, I'm arrogant, narcissistic, I'm a d*ck! It's not an attractive personality that's out there. Some of that bravado was required for the job, but some of that was me. But that's not me now."
Today, Kratz claims he is five years sober from drugs, and works as a criminal defense attorney for his own Wisconsin-based group, Kratz Law Firm.
Article continues below advertisement
Many of his clients suffer from addiction, just as he did.
"I get to help people every day," he said. "I tell every one of them my story, because lots of stuff happened to me. I tell them, 'If I can change and make better decisions, you can do this, too.' So I turned what was the darkest thing on my life into a positive. I'm just really proud of that journey."
Kratz says he's angry Making A Murderer filmmakers brought his murky past back into the public eye with a mention in the series.
"It's now become an opportunity to shame me, and try to define me as the person who engaged in that texting, that kind of behavior," he explained. "Now I'm looked upon like I should remain embarrassed and ashamed of that part of my life. But I'm not. I'm very thankful all that happened."