Khloe Says Caitlyn Jenner Lied To The Kardashian Family About Her Transition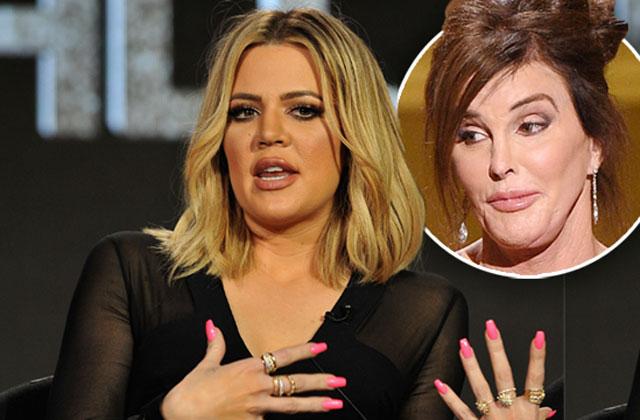 The feud ain't over yet! It's no secret that Khloe Kardashian had a difficult time coming to terms with Caitlyn Jenner's transition, but according to the reality star, she had good reason to go after her former stepfather.
In a candid interview on The Howard Stern Show Wednesday morning, the 31-year-old claimed that Caitlyn lied so much about her gender journey, she couldn't keep track of her own story.
Article continues below advertisement
"People would think that we were lying, but no, we believed him," Kardashian told host Howard Stern, mentioning that she first heard of Bruce's transition during a meeting at E!. "They mentioned Bruce had a television show about transitioning, and that's the first we heard of it. We felt betrayed because more business people knew."
"We felt so, like, what the f***? We've been asking you, and why do other people know? I never want someone to feel like they have a one-up on our family," the reality star added, furious. "We've never turned our backs on each, with all the cluster f***s of s*** in our lives, so why would we now?"
Khloe also claimed that Caitlyn would only talk to the family on-camera, and refused to entertain any other form of communication.
"He did have private talks with us after," Kardashian said of the months following their rift. "But he never said he was going to transition. He would just say his soul has always been a woman."
Though Khloe ultimately showed support for her pseudo stepfather, the soon-to-be Kocktails With Khloe host admits that she was not pleased with all the deceit.
"I don't give a f*** what you want to do," she said. "I just wanted him to stop lying to us about things! Each sister had a different story because he couldn't keep up with things."
Meanwhile, Khloe shared that estranged husband Lamar Odom is improving steadily since his near-fatal overdose in October, though she has no plans of marital reconciliation at this time.