Barry Manilow Airlifted To The Hospital After Heart Attack Scare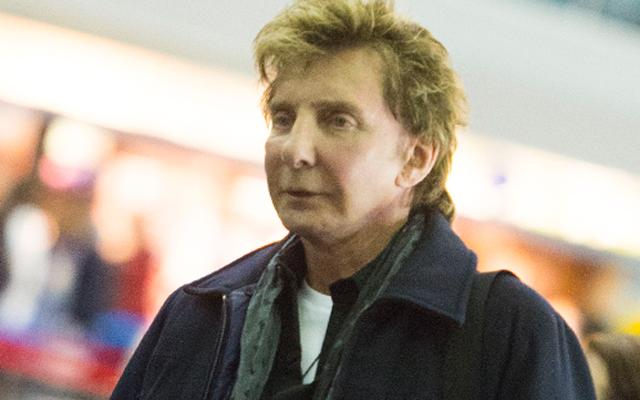 Is this the beginning of the end for Barry Manilow? Sources told RadarOnline.com that the singing icon's friends and family are "terrified" after the 72-year-old legendary singer recently suffered a heart attack scare that landed him in the hospital.
According to a source close to Manilow, on Oct. 17, he began experiencing heart palpitations at the Palm Springs, Calif. home that he shares with husband Garry Kief, 66.
Article continues below advertisement
"He feared he was having a heart attack. He and his husband were terrified, and Barry was airlifted to Cedars-Sinai hospital in Los Angeles for the best treatment and doctors available," a source said.
But this is not the first time that Manilow has dealt with heart issues.
In 2004, he was hospitalized after suffering from high fibrillation. He publicized his health crisis in 2011 when he told CBS News, "I was driving home and I felt my heart skip a beat."
"Your heart skipping a beat doesn't sound like it's anything serious, so I didn't pay much attention to it," the Grammy and Tony Award winner said at the time. "And then it went blump-bla-bla-blump. And it got crazier and crazier. I felt like there was a fish flopping around in my chest."
Now, however, Barry is doing just fine," a source told RadarOnline.com.
When contacted by one of Manilow's reps, they added, "His heart is in great shape. In fact, he just finished doing five shows!"
In addition, a source told RadarOnline.com the beloved icon was spotted making the rounds at the after-party for the Palm Springs International Film Festival Gala, at the Parker Palm Springs on January 2.
Do you think that Barry Manilow should retire? Tell us your thoughts in the comments.