Marriage Trouble? Barry Manilow Spending Time With Hunky Reality Star Half His Age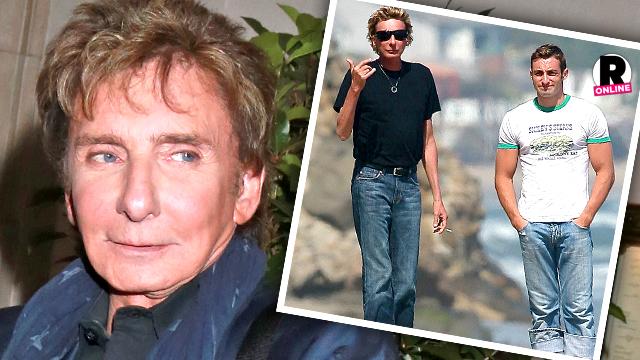 When Barry Manilow said "I Do" to his longtime manager Garry Kief, friends of the 71-year-old "Copacabana" singer were shocked – but not for the reasons that one might think. According to a source close to the musical icon, many insiders assumed that Manilow had been romancing someone else: Scott Nevins, the 34-year-old reality star of Bravo's The People's Couch.
"Friends have seen Barry with Scott for years and thought that they could have been romantically linked," a source close to the situation tells RadarOnline.com exclusively.
Article continues below advertisement
"A lot of them were shocked when Barry married Garry. They thought that the romance wasn't an overly committed relationship."
As first reported by The National ENQUIRER, Manilow married Kief, president of Barry Manilow Productions, in an intimate ceremony at the couple's Palm Springs home in 2014.
But according to the insider, although Manilow is a married man, he still spends a lot of time with Nevins.
"When they are around each other, they certainly act like more than friends," the source tells Radar.
"Scott even accompanied Barry to London last year when he was touring. He also opened one of Barry's Las Vegas shows with his comedy routine."
On April 15, Nevins wrote on his Twitter account, "Took my guys Blake McIver and Emerson Collins to see Barry Manilow! Epic concert. Greatest showman of our generation!" The following day, on April 16, Nevins posted a photo to his social media that showed him with the singer.
"Scott is also close with Barry's dearest friends, like Suzanne Somers and Lorna Luft," says the source, adding, "He and Barry have a very close relationship."
Should Barry's husband be worried? Let us know in the comments!