They Do! Barry Manilow's Husband Garry Kief Opens Up About Marriage Rumors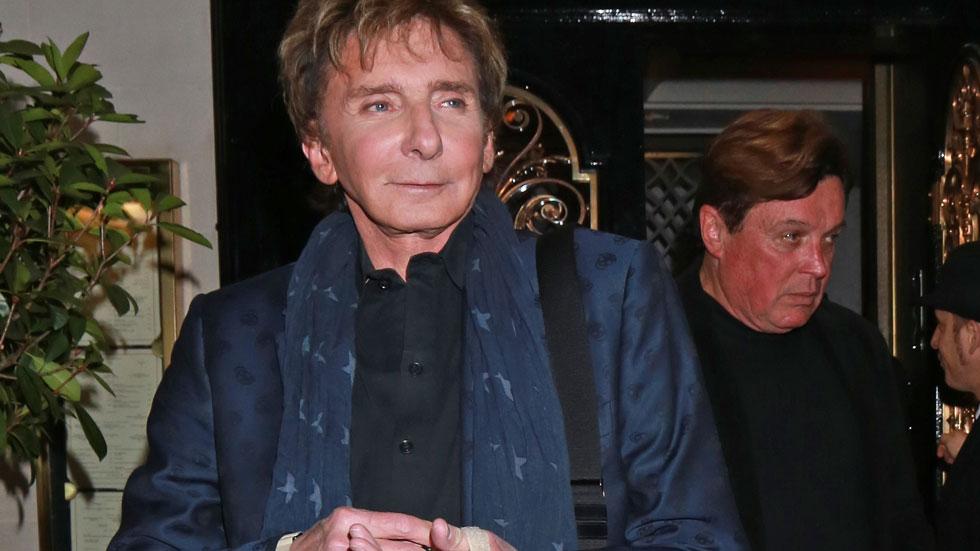 RadarOnline.com was one of the first to report yesterday that singer Barry Manilow and his longtime partner tied the knot in a special ceremony last year — and now Garry Kief seems to be slowly opening up about the big news:
"LOL....so how was YOUR day?" Kief posted to Twitter early this morning.
Manilow's fans had nothing but well wishes for the "Copacabana" singer and his groom — and many couldn't help but to answer Kief's question.
Article continues below advertisement
"It was terrific because I heard some wonderful, overdue news!! Congratulations to you both!" wrote one person.
"Interesting day! Wishing you both happiness. And a little peace!" gushed another.
Added yet another fan, "I spent the day being happy and proud of 2 great guys."
As RadarOnline.com reported, the "Copacabana" crooner said "I do" to his longtime partner, Kief, in a secret marriage last April.
Around 50 guests attended the intimate ceremony after they were led to believe they were invited to lunch at the couple's multi-million dollar Palm Springs mansion.
"It was a total surprise. When they arrived they were told it was a wedding!" a source close to 71-year-old Manilow said.
But the happy duo did not file the paperwork to formalize their union out of fear the big news would leak, sources revealed.
"Barry is paranoid that his fans would not approve of him being gay, when in reality, many have suspected it for years — and most wouldn't care," the source said. "They would be happy for him!"
And the congratulations pouring in today prove they really were!