Exclusive
Barry Manilow Had Secret Gay Affair While Closeted, Source Claims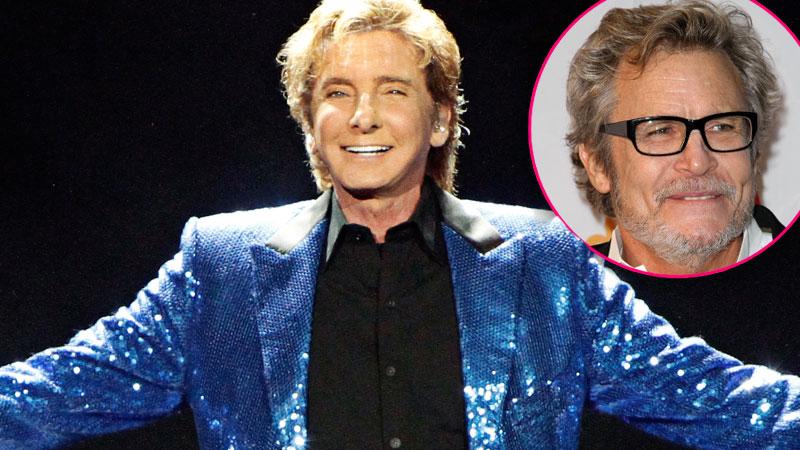 Barry Manilow recently married his manager Garry Kieff in an emotional Palm Springs ceremony. But years before he went public with his sexuality, RadarOnline.com has learned the then-closeted star allegedly had a torrid affair with another man!
In 1971, Manilow was desperately seeking to become a Hollywood celebrity while performing at the Continental Baths of New York City with close friend Bette Midler. During that time, when gay rights were still a growing dream, the soon-to-be musical icon allegedly fell in love with a man named Michael Kearns.
Article continues below advertisement
Kearns first aired hints about his alleged relationship with Manilow in his 2012 book The Truth Is Not Enough. He also heavily alluded to the relationship but did not disclose Manilow's identity in a 2013 appearance on The Howard Stern Show on Sirius XM Radio.
"Michael had guys falling over him back in the day," the insider says, referring to the now happily married 65-year-old accomplished actor, writer, director, teacher, producer and gay rights activist. "But Michael was openly gay in 70's and that was considered to be career suicide."
Article continues below advertisement
Manilow went on to work with Midler from 1971-1975 and, subsequently, a star was born.
As Barry started to become famous, the source claimed that "he put becoming a star and a household name before his love for Michael and this just broke Michael's heart."
PHOTOS: See 10 Photos Of Barry Manilow Wearing Wedding Band After Marrying Partner
According to the well-connected friend, "Barry lived his whole life actually thinking that people did not know he was gay and he lost a ton of friends and respect from people in the community."
"Instead of using his fame to become an activist during an era when gay rights were such a huge issue, he kept it quiet and it seemed he did not even want to be associated with those who would out him," the source tells Radar.
"Essentially, Barry was out before he got famous, but jumped right back in once he got what he wanted."
"It is just really sad because Barry could have made such a huge impact on LGBT activism. Instead he shunned it and broke the heart of someone that really loved him."