Inside Barry Manilow's First Failed Marriage — Crooner 'Eloped' Decades Before Secret Wedding To Male Lover –– With A Woman!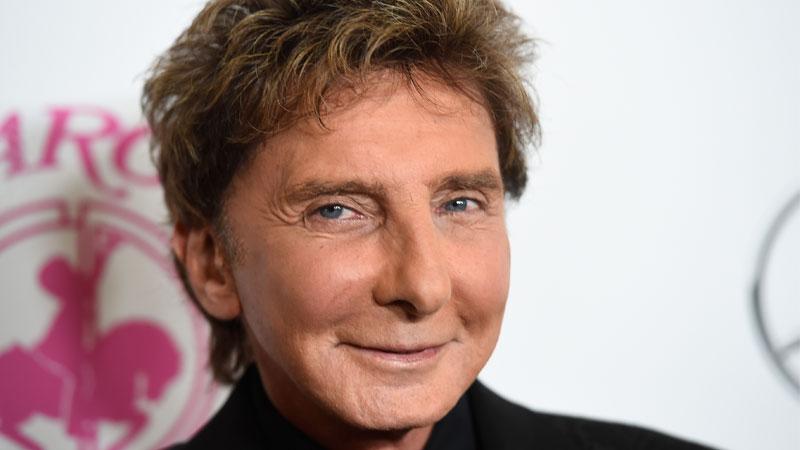 Barry Manilow wed Garry Kief — his manager and the president of Barry Manilow Productions — last year, but RadarOnline.com can reveal the details of his first marriage in the 1960s to his high school sweetheart.
"In high school Barry was very tall and skinny, a homely kid with thick braces and a huge Adam's apple," revealed David Shapiro, who attended Eastern District High School in Brooklyn, N.Y., with Manilow. "Despite the way he looked, Barry managed to win the heart of Susan Deixler, the most popular girl in school."
Article continues below advertisement
"Barry and Susan eloped, tying the knot in a judge's chambers at City Hall," revealed Shapiro of Manilow's first whirlwind wedding in 1964.
"When Susan's parents found out, they insisted Barry and Susan get married in a proper Jewish ceremony performed by a rabbi. Less than later a year I heard that Barry and Susan were getting a divorce."
Though not many people realized Manilow was struggling with his sexuality, the split didn't exactly shock anyone that knew the odd couple.
As RadarOnline.com reported, the "Copacabana" crooner said "I do" to his longtime male partner, Kief, in a secret marriage last April.
Around 50 guests attended the intimate ceremony after they were led to believe they were invited to lunch at the couple's multi-million dollar Palm Springs mansion.
"It was a total surprise. When they arrived they were told it was a wedding!" a source close to the 71-year-old said.
But the happy duo did not file the paperwork to formalize their union out of fear the big news would leak, sources said.
"Barry is paranoid that his fans would not approve of him being gay, when in reality, many have suspected it for years — and most wouldn't care," the source said. "They would be happy for him!"