Prosecutor In Jodi Arias Trial Accuses Juror Of Falling For Killer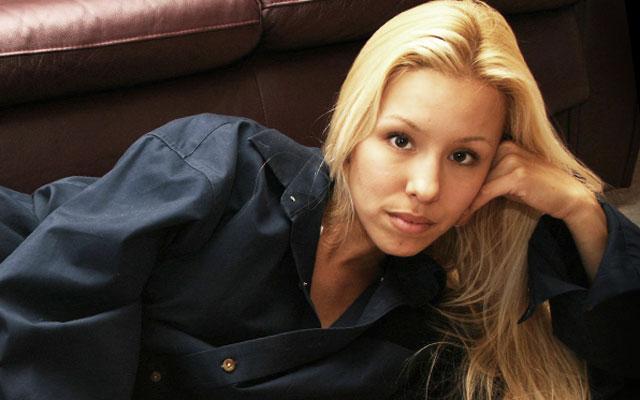 The prosecutor in the Jodi Arias trials plans to rip the lid off the behind-the-scenes drama that raged during the months of the Arizona woman's trial for savagely killing her boyfriend, Travis Alexander, in 2008.
According to the Daily Mail Online, Juan Martinez will publish a new book next year titled Conviction: The Untold Story of Putting Jodi Arias Behind Bars.
In the shocking tell-all, the prosecutor claims that one juror became completely infatuated with Arias, 35, during her first trial in 2013. The man became one of four holdouts in sentencing her to death, resulting in a mistrial, a fate repeated in a second trial that concluded this year. A judge ruled the murderer would spend life behind bars.
Article continues below advertisement
Though Martinez will not identify the juror who fell for Arias, co-juror Tara Harris Kelley insisted to the publication that the prosecutor is referring to jury foreman Bill Zervakos.
"When we would go into the judge's' chambers, which was once a week, he would always make eye contact with Arias and do the same when he left," claimed Kelley.
"He had said he was a womanizer early on and that made me concerned he was going to be attracted to her. It's just such an odd thing to say."
"I honestly think he wanted to find her not guilty but he found her guilty," continued Kelley. "He found her guilty because he had to because of the evidence that was there. When it came to the death penalty phase that was his way out."
As RadarOnline.com reported, Arias brutally stabbed 30-year-old Alexander 29 times, shooting him in the face and slitting his throat from ear to ear.
Among other excuses for her coldblooded actions, Arias alleged Alexander was abusive. However, despite the horrific evidence in the crime, Zervakos, known as Juror No. 18, refused to grant prosecutors the death penalty during Arias' first failed sentencing hearing in 2013.
Article continues below advertisement
"I did come down on the side of life," he said at the time. "All of the testimony that I listened to and that I actually heard and read, I do believe he verbally and mentally abused her," he said. "Again, it's not an excuse and I'm not painting Jodi Arias as a sympathetic figure."
Kelley, who sat next to Zervakos throughout the trial, begs to differ.
"I asked Jodi a lot of questions. Every time I would ask a question I could hear him huffing," said Kelley. "He was so unimpressed that I kept asking her questions. His reaction was grunts like he was getting annoyed."
Despite Martinez and Kelley's claims, Zervakos continues to insist that his decision in the case came from a "non-emotional point of view."
"When I walked into that court room for the first time and looked at the defendant — it is hard to put it into perspective, looking at that young woman and thinking about the brutality of the crime. It doesn't wash," he said.
"It is difficult to separate yourself from the emotions and personal side of it," he added.
Article continues below advertisement
Zervakos had some harsh words for Martinez and his book about the trial, sniping that he took his court job "seriously," and that he didn't "know if he did."
"He's going to write what he wants to write," added Zerkavos.
Besides the juror's infatuation, the Daily Mail Online also reported that Martinez will reveal that officers discovered after her arrest that Arias had several knives, a handgun and condoms in her car and that she attempted to communicate throughout the trial with her friend, Ann Campbell, including one secret message that blasted the woman for contradicting her story during testimony.
Arias, Martinez reportedly writes in his book, is nothing but a manipulative killer and "chameleon."