Howard Stern Admits Being A 'Huge A**hole' To Adam Sandler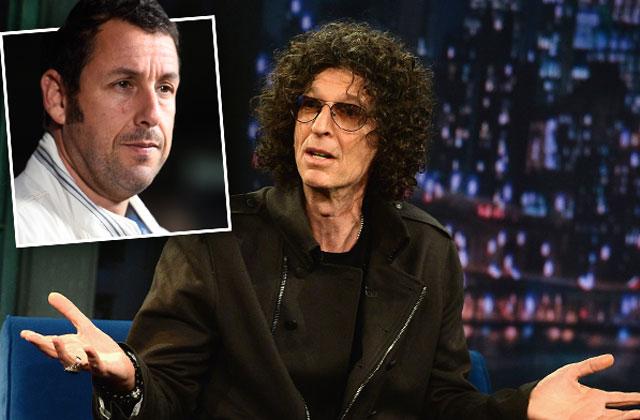 Howard Stern and Adam Sandler have finally buried the hatchet!
The pair put the past behind them on Tuesday's edition of the Howard Stern Show when Sandler paid a visit to the radio host's SiriusXM program.
Known for criticizing the actor-comedian for many years now, Stern did not seem surprised when Sandler admitted that his constant movie bashing really was hurtful in the end.
Even during a session in 2012, when Stern first spoke of their feud, the host predicted that the Big Daddy actor would never come on the show "because I've, in the past, criticized his movies…I guess that's the reason."
Article continues below advertisement
"I always felt bad about all the years we didn't speak," Stern told Sandler during Tuesday's interview. "I really did because I was a total f**king a**hole."
While the two recalled being on the same plane once years back, the experience proved to be unpleasant as Sandler completely ignored his then-enemy.
"That was after you were nasty to me and I remember the next day you talked about me being an a**hole again," Sandler called Stern out about the incident. "But the reason I didn't say hello was you were saying s**t to me."
"The bad reviews that I get on everything I do, that part pisses me off because I ask my f**king friends to be in it, and to ask them to be in this stuff and I'm promising them, 'I think it's good,' and then I do screenings for an audience and it all works and I'll call them up after and say, 'Hey, that one thing you said really did great,' and then that Friday, every Friday literally every one of my movies is destroyed," the actor continued. "Everything, the reviews, they destroy them so much that I'm just like, 'I can't wait for my friends to see the movie and not read that s**t and be affected by it.'"
Will these two finally play nice with one another? Let us know what you think in the comments below!