Howard Stern's Wife: 'He Hasn't Made The Decision' About Radio Future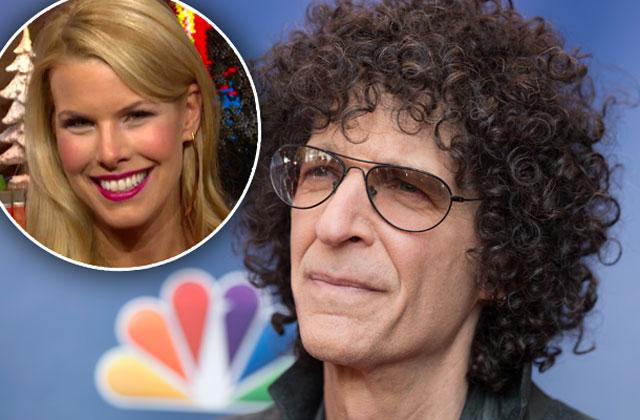 With just four shows left to go, Howard Stern still hasn't decided about his future on the radio, his wife Beth told Andy Cohen on Monday's Watch What Happens Live.
The 43-year-old was responding to a caller's question about if the Private Parts star will resign with SiriusXM, his radio home for the past decade, or move to another medium.
"Honestly, he has not made the decision yet … it's up in the air still," the Pittsburgh native said, adding that King of All Media, 61, "will announce it on his radio show" when he determines what he's doing next.
Article continues below advertisement
"We were talking about that this morning, we love our time at home, he loves helping me foster kittens … he doesn't want to leave me or the kittens."
Cohen joked, "He basically doesn't want to leave the house!"
In addition to SiriusXM, much of the speculation surrounding Stern's future has pointed to Whalerock Industries, the digital production company he signed with earlier this year, as a potential destination.