Adam Sandler: There's 'No Reason' For Me To Host The Oscars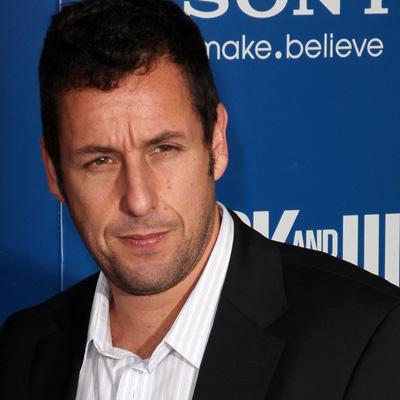 You can cross Adam Sandler's name off the list of possible Oscar hosts since Eddie Murphy dropped out Wednesday.
Sandler, speaking with On Air With Ryan Seacrest Thursday, said he's got no interest following in the footsteps of funnymen such as Bob Hope, Johnny Carson, Steve Martin and Billy Crystal in presiding over the biggest night in show business.
The Oscars are the big story this week, Seacrest began, before asking, "Obviously Eddie's not gonna do it and original director Brett Rather stepped down: Would you do it?"
Article continues below advertisement
No thanks, Sandler said.
Listen to the audio on RadarOnline.com
"There's no reason for me to be doing that, no. I see no happiness ... there's no upside," the 45-year-old SNL alum said. "Whoever has the courage to go out there, I'm proud of them."
The star of comedies such as Big Daddy, Anger Management and The Wedding Singer joked that his annual Oscar party usually consists of him falling asleep, then waking up the next day asking why he didn't win anything.
Sandler co-stars with Al Pacino and Katie Holmes in the upcoming film, Jack & Jill, which hits theaters Friday.
Fun fact: Other past Oscar hosts includes George Jessel, Frank Sinatra and Chevy Chase.